In 2018, The Food and Beverage Market is Calling on Corrugate
Posted on Wednesday, July 19th, 2017
2018: What's in store for corrugate?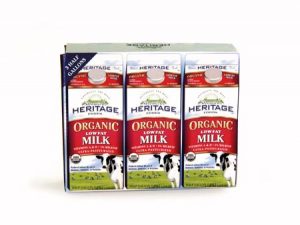 Good news, the demand for corrugated boxes is projected to exceed $39 billion in 2018. Opportunities for Corrugate will be driven by a recovery in the manufacturing sector, along with their position as the shipping container of choice for a variety of unique durable and nondurable items, increasingly edible goods.
Food and beverage represents the largest market for corrugated and paperboard boxes, accounting for 50 percent of total demand back in in 2013.
The ongoing opportunities in the food and beverage market for corrugate will be due to a combination of relatively low cost, exceptional protective performance, and a well developed infrastructure for recycling.
The non-manufacturing market is said to be the fastest rising box market through 2018 and beyond, propelled by the continuing popularity of online shopping and greater use of catering boxes, carryout containers, and in-store displays in the foodservice industry.
Some believe this change is in light of growing restrictions on foam carryout containers. Either way, 2018 looks like a great year for corrugate. How can Bay Cities provide your brand with innovative and sustainable packaging? Contact us today.
Sources: Reports n' Reports 2017, Market Research 2017