The Value of Digital Printing in the Packaging and P.O.P. Display Space
Posted on Wednesday, January 25th, 2017
The packaging and point-of-purchase display industry is driven by speed to market, innovation, and understanding shopper behavior. It's about getting your product noticed – and purchased – at that important moment of truth. The competition to win at and on the shelf is fierce, and shopper trends and motivations are changing constantly.
So where does digital printing fit into this?
Digital printing in the corrugated industry is the future, and it's happening now. But how does it bene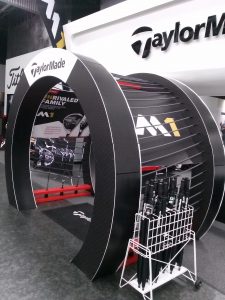 fit CPG companies or startups?
For starters, digital printing is much simpler than offset printing. Since there isn't a need for extra machinery like plates, your final print can be delivered faster than ever. This rolls directly into another important point. Cost. Because you're spending less money on plates and inks, you're saving money. Digital printing eliminates your set-up costs and your minimum print quantity worries.
Another important factor is time. You will save a lot of time going digital on your projects. More and more big box retailers are demanding their supplier base create test market samples in the range of 20 – 200 full-color, functional samples for testing in their retail environments. The landscape is changing and the market is moving towards quick-turn, short production runs to bring smaller and mid-level brands to market regionally, then nationally. Digital printing is the answer for this phenomena.
Worried about setup time and costs associated with changes after you launch a test run? Digital presses have that that covered. With minimal setup fees and zero tooling costs, you won't have to worry about quick changes again.
Traditionally, CPG's have steered away from digital printing due to the concern of quality and overall print capability. With digital presses, CPG's can now get litho label quality at a fraction of the price.
And lastily, there is personalization and hyper-customization. Studies show that people are willing to spend 42% more for an item that is personalized, (source: HP). That's a large number! Whether you are printing Sports team names for different areas of the country, seasonal art, or personalizing products with popular names, horoscope signs, or social media phrases, people will be excited ab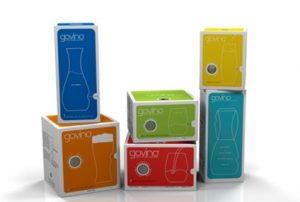 out it and purchase.
Digital printing allows for a much wider color gamut. Imagine your package printed with brighter colors, beautiful print details, and sharper contrasts. And to make it even more fun, each project's design can be different.
As consumer choices grow, it's important to be able to differentiate yourself from your competitor.
So ask yourself. What can I do for my brand's packing or display that is new and exciting? Then contact us and let us help you make it happen.
Learn about the benefits of our digital printer, the HP Scitex 15500 Corrugated Press.