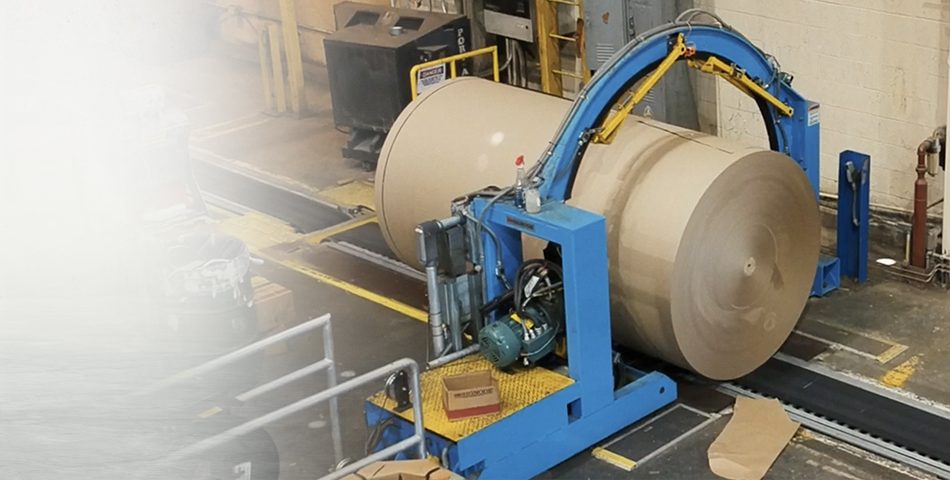 Sustainability
We understand the importance of sustainability. We pride ourselves on working with environmentally-friendly products and continue to strive to create the best solutions for ourselves and our partners.
The steam generated from the paper plant, New Indy, is what powers our corrugator, Encorr. Our corrugator is the second one of its nature in North America. It runs at 100% efficiency with zero waste for maximum sustainability. Encorr and New Indy are around the corner from one another, eliminating transportation costs. A bridge has been built to allow New Indy to deliver sheet rolls to Encorr without the use of trucks. Encorr is located in the Los Angeles area with minimal distance of transportation to our plant.
Bay Cities Green Program
Bay Cities has an internal green program, which focuses on being proactively environmentally in all that we do while helping us reduce operating costs. It encourages our employees to be more environmentally conscious and more efficient too.
Elements of the program focus on savings in different and diverse categories:
Energy. Some examples are:

Improved lightning conditions by changing to LED and fluorescent lighting
Pre-programmed thermostats
A white cool roof on our buildings

Chemicals. Some examples are:

99% of our chemicals are environmentally friendly
Water-based inks
A biodegradable degreaser

Fuel. Some examples are:

Use of fuel saving equipment throughout the warehouse
Ensuring full truck loads
Enabling delivery at nights and early morning hours when roads are clear

Recyclable. Some examples are:

Materials recycled include used oil, ink cartridges, and pre-consumer paper-based waste
Reuse of machine tooling whenever possible
Corrugated waste and scraps are sent to our paper mill where it is recycled into new sheets
Recycling bins can be found throughout all facilities
Our materials are a minimum of 60% recycled with our corrugated brown boxes comprised of over 90% recycled materials.
In 2019, Bay Cities recycled over:
4,428 tons of paper
12 tons of plastic
21 tons of metal
That's enough to save:
72,223 Mature trees
17,567,561 kw-hrs of Electricity
1,975,602 gallons of oil
29,738,940 gallons of water
15,005 cubic yards of landfill space
SFI® Certificate
The Sustainable Forestry Initiative® (SFI®) is a nonprofit solutions-orientated sustainability organization that collaborates on forest-based conservation and community initiatives that demonstrate and enhance our shared quality of life while providing supply chain assurances through standards, data and authentic stories. For more info go to www.sfiprogram.org.
Bay Cities has been certified according to the SFI® standard for sourcing. This means that our raw material in our supply chain comes from legal and responsible sources.
When you see the SFI® label on communication materials, it shows that we care about forest management and help meet the growing demand for forest products from certified sourcing.
Sustainable Packaging Coalition
We are partnered with Walmart in the Sustainable Packaging Coalition (SPC). The SPC is a membership-based collaborative that believes in the power of industry to make packaging more sustainable.
As part of the coalition we are on a mission to use research and science-based approaches to help advance and communicate a positive, robust environmentally friendly vision for packaging. We support innovative, functional packaging materials and systems that promote economic and environmental health.