Bay Cities' AssemblAR Awarded AICC Innovator of the Year
PICO RIVERA, California (October 10, 2017)- Bay Cities, the leading designer and manufacturer of packaging and POP displays, won the 2017 Innovator of the Year Award at the AICC 2017 Annual Meeting held in Las Vegas, NV on September 25-27, 2017. The award was developed over twenty-seven years ago as a forum for box makers and suppliers to put forward their best innovations. Since then, the Innovator of the Year Award has evolved into a highly competitive arena that highlights the technological innovations of AICC members in production, material handling, manufacturing, training, and administration. Innovator of the Year finalists are selected by the AICC's Plan Innovations Committee with winners selected by AICC member vote.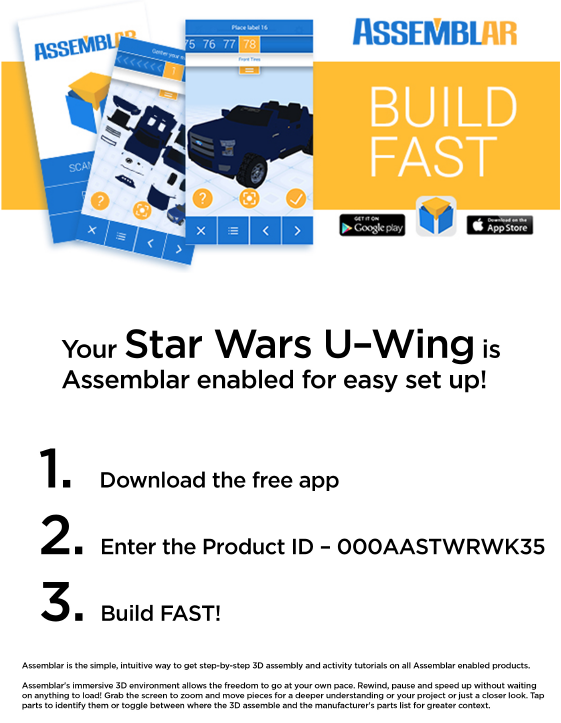 Capturing the attention and votes of attendees and judges alike, Bay Cities' AssemblAR App took first in the competition. AssemblAR is an interactive mobile app that was designed to make even the most complex set-up process simplified and easy to comprehend. The app works by scanning a product's UPC code and launching the consumer into the company branded app, making the assembly of products faster, better, and easier. Consumers no longer have to flip back and forth between a large instruction manual, and can now skip forward, move back, pinch to zoom, or go to where they left off during an assembly on their mobile device.
Companies have the option of creating an AssemblAR app specific to their brands. Smart phone users can simply download your brand's app, point their device at your packaging or display, and experience your brand through their device. From easy step-by-step instructions to brand gamification and product demonstration; these profitable possibilities are endless. Would your product benefit from 3D assembly instructions? Learn more about Bay Cities and how AssemblAR can work for you by contacting Katie Crockford at katiec@bay-cities.com or 562-551-2904.
###
About Bay Cities
Bay Cities delivers concept-to-completion as a turnkey solutions provider. We are a direct manufacturer specializing in point-of-purchase displays, retail packaging, in-store signage, industrial packaging, and digital printing. Our services include cold sealing, assembly, supply chain management, logistics, packout and fulfillment. The Bay Cities in-house design center offers structural and graphic design as well as an in-house certified lab that conducts ISTA Testing, including vibration, drop, and incline impact, to ensure your products arrive safely. Visit us at www.Bay-Cities.com for further information.