Bay Cities Announces New Design Service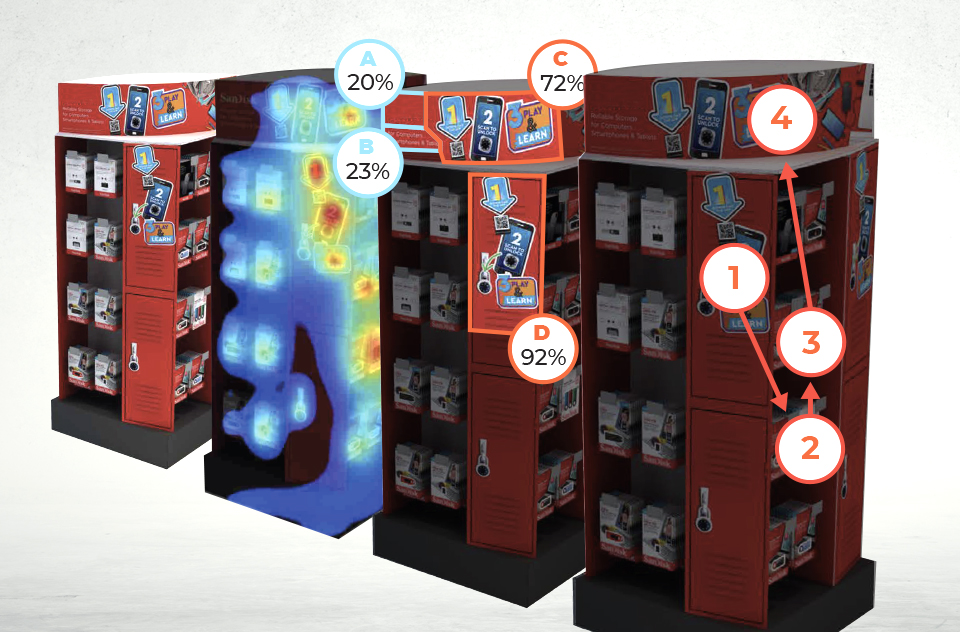 NEWS RELEASE
FOR IMMEDIATE RELEASE
For more information, contact us.
Bay Cities Announces New Design Service
New Service Tool Will Validate the Effectiveness of POP Displays and Packaging
Pico Rivera, CA: Mar. 5, 2019: Bay Cities, North America's most innovative packaging and design company today announces a new design service, powered by an independent third party, that will validate the design of corrugat3d packaging and POP displays before they hit the market. This new service expands our robust concept and design capabilities and will allow customers to:
Save time
Increase campaign confidence
Increase ROI
Sell more product
The new tool uses eye-tracking patterns, providing heat maps that show where the eyes land in the first 3 to 5 seconds a consumer views the retail packaging or POP display. Feedback focuses on criteria based on the 4Cs of shopper marketing: Command, Connect, Convey, and Close.
"We are excited to offer additional services to our Bay Cities' customers and provide additional insights on how to get the most out of your shelf ready packaging and POP displays, " said Nanneke Dinklo, Sr. Director of Marketing & Branding.
Bay Cities' new design service easily and affordably fits into the design process and provides fast results with objective reports available in 48 hours. The report will include clear, actionable direction and insights from a panel of market-leading experts. Independent research has shown that there is an average 30% sales lift from corrugated packaging and POP displays with design optimized through this tool.
To learn more about utilizing this tool and our March offer, contact us.
Sign up for our newsletter to stay up-to-date on our offerings and industry insights.
###
About Bay Cities
Bay Cities is North America's most innovative packaging and design company, providing integrated, end-to-end packaging and logistics solutions that are proven to drive sales , both on-shelf and online. Powered by technology and the best people, Bay Cities works seamlessly with brands and retailers to design and deliver product packaging and in-store display programs with ease and accuracy. Visit us at Bay-Cities.com.