Bay Cities COVID-19 Updates
March 12, 2020
To our valued customers, partners and vendors:
Bay Cities is closely monitoring the situation with COVID-19 (coronavirus) and how it may impact our, and subsequently your, business. Our main priority is your safety and the safety of our employees and associates.
All our offices, manufacturing and packout facilities remain open for business and employees work regular hours and shifts. Our facilities are GMP certified and cleanness, safety and sanitation are in our standard operating procedures. We will continue to operate that way, unless there is a mandatory change from local or state government agencies we must follow.
We are educating our employees and associates about safety and prevention measures. All have been encouraged to stay home if they exhibit any signs of illness or have had direct contact with someone with a confirmed case of COVID-19. If someone exhibits any signs of illness while at work, they will be asked to go home. We have added additional cleaning supplies to all locations and are ramping up efforts to sanitize manufacturing equipment and packout stations, desks, common areas and visitor spaces on regular intervals during the day.
Unless a face to face meeting is mission critical, we will meet via phone or skype conference as much and often as possible. We have contingency plans in place, which include telecommuting and shifting plant and packout work to other locations. We are here for you and ready to serve you and your display and packaging needs. If you have any concerns around your specific project(s), please reach out to your dedicated Bay Cities sales or customer service professional.
We will continue to collect information with respect to best practices in order to assure the health and safety of all our customers, partners, employees, associates and their families. We will keep you posted if anything changes to our business situation.
Sincerely,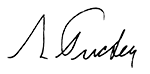 Greg Tucker
CEO