Bay Cities Launches New Transportation Management Sector, Bay Cities Logistics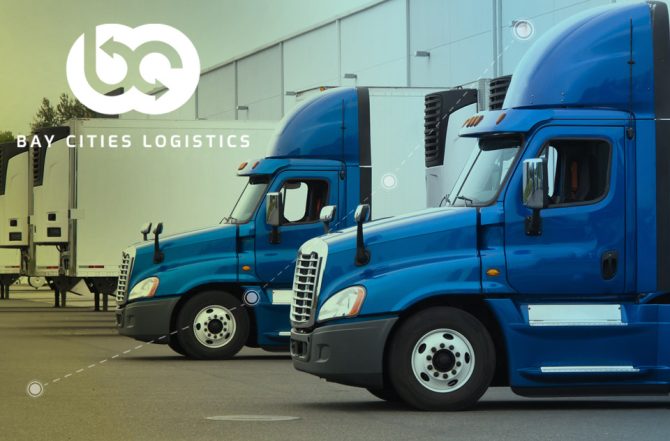 FOR IMMEDIATE RELEASE
For more information, contact us.
Bay Cities Packaging has launched Bay Cities Logistics, offering 360-degree end-to-end strategic transportation management solutions
Bay Cities, North America's most innovative packaging and design company announces its new business sector, Bay Cities Logistics, covering strategic transportation solutions nationwide.
Bay Cities Logistics offers 360-degree end-to-end transportation logistics for businesses including planning, tracking, and delivery. Playing the part of the day-to-day liaison between clients and retailers, BCL executes manufacturer-to-retail delivery working with a network of thousands of reliable carriers to guarantee your freight gets where it needs to go in the best condition. Utilizing an adaptable transportation management system, updates are provided along the way for optimal shipment visibility.
The knowledge, expertise, and technology of Bay Cities Logistics experts will effectively increase efficiency with shipments by creating a customized and lean, cost-effective supply chain through all modes of transportation, including Less Than Truckload (LTL), Truckload (TL), and Parcel. Bay Cities extends its sustainability initiatives to BCL by prioritizing fuel savings and enabling delivery at non-peak hours where possible.
Misty Bonee, Bay Cities' Senior Director of Operations, shares:
"Our team has the ability to understand our customers' needs. We have over 150 years of transportation knowledge and experience across the entire supply chain spectrum, including managing the flow of goods from raw materials to finished products. Our expertise in retail warehousing, managing multi-channel networks, and leveraging data allow BCL to quickly identify the opportunity, optimize and secure the best in dynamic pricing, and achieve on-time delivery of your product. What sets BCL apart is our passion to provide unique solutions at competitive rates to help our customers confidently face their ever-changing supply chain challenges."
Ready to streamline your transportation across North America? Contact Bay Cities Logistics today to find the delivery solution for your next project.
About Bay Cities
For over 60 years, Bay Cities has been the leading creative packaging and display partner to brand marketers, retailers, and e-commerce companies using sustainable practices. Through innovation and creativity, Bay Cities has executed unique, eye-catching, and eco-friendly POP displays and packaging for major brands to be placed at retailers and online.
From concept to completion, Bay Cities is a brand partner with a strong understanding of major retailers, shopper marketing, and supply chains.
To learn more about our offerings, contact us. Sign up for our newsletter to stay up to date.