Bay Cities COVID-19 Updates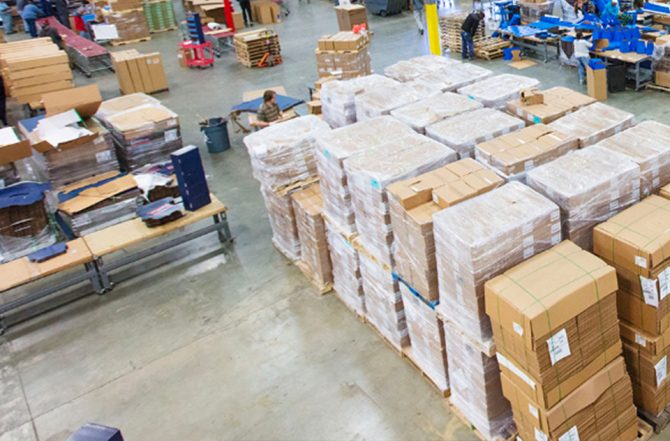 April 29, 2020
Every night in Hermosa Beach, CA we get to participate in banging pots together and whistling to let the first responders and medical personnel know we are there for them and we thank them. Our town is only 2.1 miles big and we have close to 20,000 people living there. A lot of them participate each night.
I would like to point out an unsung hero Joe, who runs our Royal Bay packout facility in Cicero, Illinois. Every day Joe comes to work at the crack of dawn. He is greeted by hundreds of temps waiting to check in and get ready to assemble packaging and displays. Last month, we took on a huge build of millions of items which were put into display trays for Walmart. This involved over 130 different vendors and, at one time, over 650 people in the facility working away at this job.
Not long after, this pesky virus showed up and the world changed. Joe had the Cicero inspectors visit the facility to make sure he was disinfecting and distancing the workers. Then schools closed and the core temp group stayed home to take care of their kids. For example, only 2 out of 8 forklift operators showed up. Later, a temp tested positive and we had to shut the whole facility down and disinfect the 323,000 square foot facility. I could go on and on. Each time Joe showed up and made it happen!
We then got an order for 2,000,000 face shields that are needed for our essential and healthcare workers. Joe organized the lines and brought in the temps. This job is not easy without this virus hanging around, let alone with the virus. Yet Joe comes to work and muscles though the day against all odds to make sure essential goods are provided to consumers and first responders.
I bring this up in this message because we need to pay tribute to those heroes in our buildings, who are working against all odds to get things done. Give praise to the Joes you know at your work or at the grocery store or anywhere people are serving us.
Stay positive. There is light shining through, and we will come out from under the darkness soon. Wash your hands, wear your mask and be safe!
Keep it separated.
We are here for you.

Greg Tucker
CEO