Bay Cities Participates at FEFCO Technical Seminar in Geneva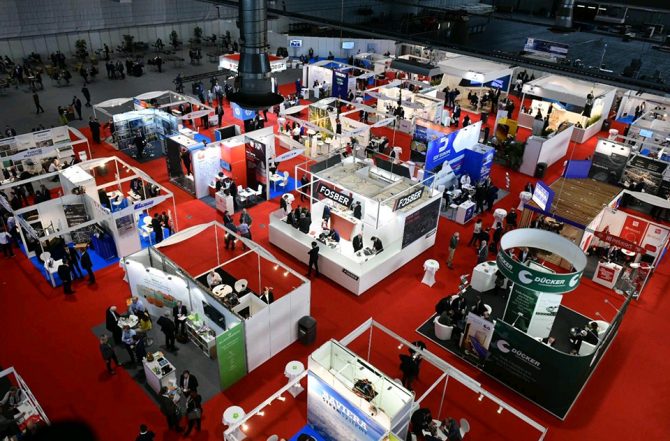 NEWS RELEASE
FOR IMMEDIATE RELEASE
For more information, contact us.
Bay Cities CEO Greg Tucker to speak on new market approaches
PICO RIVERA, CA, Oct. 8, 2019:Bay Cities, North America's most innovative packaging and design company, today announces its participation at the 2019 FEFCO Technical Seminar held for the first time at Palexpo, Geneva, Switzerland from October 9-11, 2019.
The European Federation of Corrugated Board Manufacturers (FEFCO) is a non-profit organization that has represented the interests of the corrugated board industry throughout Europe for over 60 years. It is dedicated to advocating the ecological viability of corrugated packaging while also addressing a wide range of technical and economic issues.
Bay Cities looks to FEFCO as an opportunity to stay ahead of the curve on best practices and the latest developments of interest to the corrugated packaging industry.
Headquartered in Brussels, FEFCO was established in 1952 as the European umbrella organization representing 24 active national associations and numerous suppliers to the European corrugated board industry. The organization provides expertise and support to corrugated industry decision-makers and serves as a unique and trusted sector-specific source of information. 
"We are always excited to learn about new developments in the corrugated board industry. The technical information gained at FEFCO seminar is always on-point and current," said Greg Tucker, CEO. He continued, "Experiencing the latest technical innovations and discussions about future challenges are important to be shared to advance the industry as a whole."
To learn more about Bay Cities please, contact us.
Sign up for our newsletter to stay up-to-date.
###
About Bay Cities
Bay Cities is North America's most innovative packaging and design company, providing integrated, end-to-end packaging and logistics solutions that are proven to drive sales, both on-shelf and online. Powered by technology and the best people, Bay Cities works seamlessly with brands and retailers to design and deliver product packaging and in-store display programs with ease and accuracy.
###
Visit us at Bay-Cities.com.