Bay Cities Recognized for Design Innovation at the 2019 OMA Awards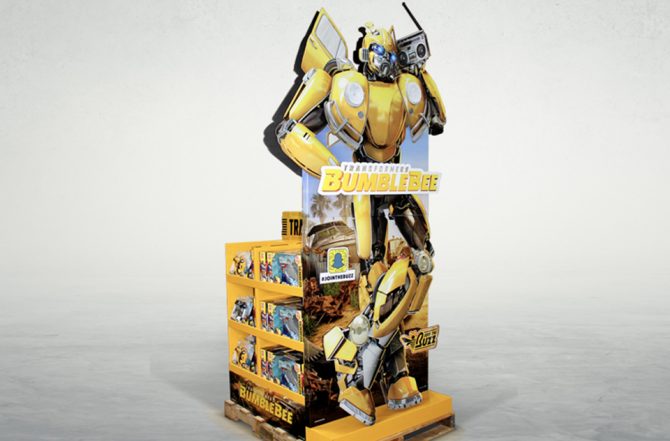 NEWS RELEASE
FOR IMMEDIATE RELEASE
For more information, contact us.
Bay Cities Recognized for Design Innovation at the 2019 OMA Awards
Bay Cities Received Three Awards for POP Displays
Pico Rivera, CA: July 3, 2019: Bay Cities, North America's most innovative packaging and design company, today announces receiving three awards at the Outstanding Merchandising Awards held by Shop! Association in Chicago, IL on June 27th. This recognition highlights Bay Cities' continued innovation in design and creativity as an industry leader.
Bay Cities was awarded Silver and Bronze in the category of Mass Merchandise, Semi-Permanent Displays. Another Bronze award was received under the category of Athletic, Semi-Permanent.
The awards were for the following display programs:
Silver – BumbleBee Train
Bronze – Black Panther Display
Bronze – Adidas Shoe Display
For more than 60 years, Bay Cities has been the leading creative packaging and display partner to brand marketers, retailers and e-commerce. With this recognition, Bay Cities exemplifies the innovations, dedication to creativity and design excellence that have helped their customers stand out at retail.
"We are proud to receive this recognition for helping our customers shine at retail with unique, eye-catching POP displays. By creating innovative designs utilizing cutting-edge technology and shopper marketing tactics, we engage customers at brick-and-mortar stores and drive sales for our clients," said Greg Tucker, CEO of Bay Cities.
OMA is held annually by Shop! Association before the largest retail industry show, GlobalShop.
To learn more about our offerings, contact us.
Sign up for our newsletter to stay up-to-date.
###
About Bay Cities
Bay Cities is North America's most innovative packaging and design company, providing integrated, end-to-end packaging and logistics solutions that are proven to drive sales , both on-shelf and online. Powered by technology and the best people, Bay Cities works seamlessly with brands and retailers to design and deliver product packaging and in-store display programs with ease and accuracy. Visit us at Bay-Cities.com.