Bay Cities to Attend Licensing Expo 2019 in Las Vegas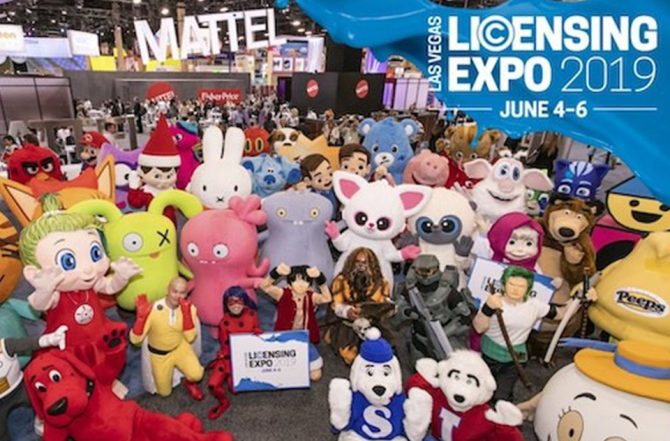 NEWS RELEASE
FOR IMMEDIATE RELEASE
For more information, contact us.
Bay Cities to Attend Licensing Expo 2019 in Las Vegas
Event Will Connect the Global Licensing Industry, Brands and Suppliers
Pico Rivera, CA: June 3, 2019: Bay Cities, North America's most innovative packaging and design company, today announces attending the Licensing Expo in Las Vegas, NV at the Mandalay Bay Convention Center from June 4th through the 6th. The world's largest licensing tradeshow provides Bay Cities with the opportunity to share how innovative and creative retail displays can engage consumers.
For more than 60 years, Bay Cities has been the leading creative packaging and display partner to brand marketers, retailers and e-commerce companies. Bay Cities directly manufacturers retail POP displays from concept-to-completion. Working with key licensees, including major studios, Bay Cities adheres to all branding and licensing guidelines to ensure projects are securely kept private until the public launch. Bay Cities efficiently handles shipping for products to arrive at retailers in time for promotional launches. During the Licensing Expo, Bay Cities will discuss extensive logistical coordination and privacy for brands and licensees. Bay Cities will share POP retail displays featuring Augmented Reality and how digital printing options can personalize and customize retail packaging for products.
As an approved supplier, Bay Cities has strong relationships with major retailers that are utilized to manage display programs featuring multiple vendors or brands.
All are invited to set up meetings or join us to learn more about offerings for POP retail displays and retail packaging.
The Licensing Expo is held by the Global Licensing Group, the worldwide licensing industry's leading tradeshow organizer and partner. This tradeshow will feature over 5,000 brands and over 16,000 retailers, manufacturers and licensees.
To learn more about our offerings, contact us.
Sign up for our newsletter to stay up-to-date.
###
About Bay Cities
Bay Cities is North America's most innovative packaging and design company, providing integrated, end-to-end packaging and logistics solutions that are proven to drive sales , both on-shelf and online. Powered by technology and the best people, Bay Cities works seamlessly with brands and retailers to design and deliver product packaging and in-store display programs with ease and accuracy. Visit us at Bay-Cities.com.