Bay Cities to Exhibit at GlobalShop at RetailX in Chicago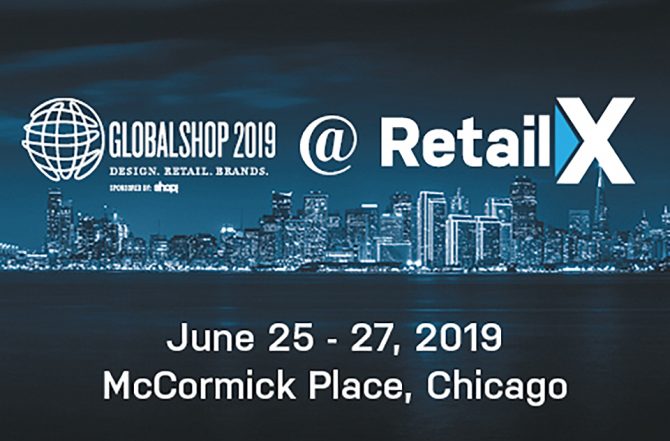 NEWS RELEASE
FOR IMMEDIATE RELEASE
For more information, contact us.
Bay Cities to Exhibit at GlobalShop at RetailX in Chicago
This Exhibit Will Focus on the Future of Retail 
Pico Rivera, CA: June 21, 2019: Bay Cities, North America's most innovative packaging and design company, today announces exhibiting at GlobalShop 2019 @ RetailX in Chicago, IL at booth number 5538. The retail industry's largest annual design and visual merchandising show will be held from June 25th to June 27th at McCormick Place South. Bay Cities will be showcasing the store of the future featuring shopper marketing tactics and innovative technology.
For more than 60 years, Bay Cities has been the leading creative packaging and display partner to brand marketers, retailers and e-commerce companies. At GlobalShop 2019, Bay Cities will feature how to create an engaging and consistent shopping experience for consumers throughout online and offline channels.
Backed by shopper marketing research, Bay Cities will include technology such as Augmented Reality and digital touchpoints on POP displays to share how brands and retailers can stay connected with customers at each step in their purchase journey. An integrated retail analytics platform will be showcased to help plan, accelerate and evaluate in-store demos.
"We are excited to continue to provide innovations that will invigorate the strength of retailers and sharing how to drive traffic with packaging and POP displays. Engaging customers across channels and utilizing the best technology to make data-driven decisions for retail shopper marketing are exciting new developments," said Nanneke Dinklo, Sr. Director of Marketing & Branding at Bay Cities.
All are invited to join Bay Cities at GlobalShop 2019 @ RetailX to learn more about solutions to motivate people to buy and drive customer loyalty. GlobalShop is organized by Shop! Association, which focuses on enhancing retail environments and experiences. This year's event combines GlobalShop with the RFID Journal LIVE! Retail and IRCE (Internet Retailer Conference and Exhibition).
To learn more about our offerings, contact us.
Sign up for our newsletter to stay up-to-date.
###
About Bay Cities
Bay Cities is North America's most innovative packaging and design company, providing integrated, end-to-end packaging and logistics solutions that are proven to drive sales , both on-shelf and online. Powered by technology and the best people, Bay Cities works seamlessly with brands and retailers to design and deliver product packaging and in-store display programs with ease and accuracy. Visit us at Bay-Cities.com.