Bay Cities to Exhibit at NACDS in Boston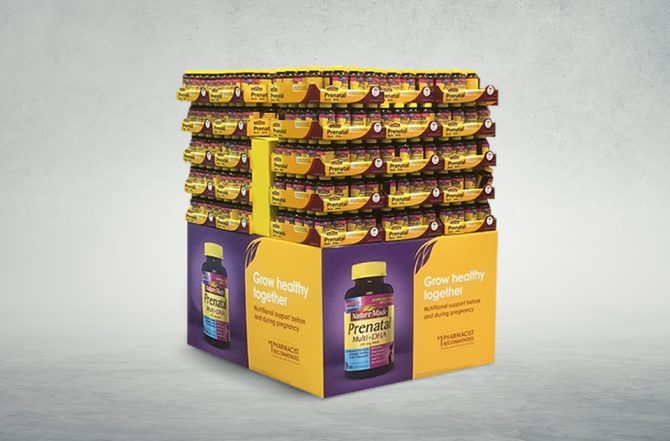 NEWS RELEASE
FOR IMMEDIATE RELEASE
For more information, contact us.
Bay Cities to Exhibit at Cosmoprof North America in Las Vegas
End-to-End Packaging and Display Innovations for the Retail Industry
Pico Rivera, CA: August 20, 2019: Bay Cities, North America's most innovative packaging and design company, today announces exhibiting at NACDS, Total Store Expo in Boston at booth number 2323. The leading tradeshow will be held at the Boston Convention and Exhibition Center from August 24 to August 26, 2019. Bay Cities will be featuring how to elevate products and branding through creative packaging and displays at retail and for their suppliers.
For more than 60 years, Bay Cities has been the leading creative packaging and display partner to brand marketers, retailers and e-commerce. During NACDS, Bay Cities will be sharing innovative designs for packaging and displays that highlight branding and position retail products to engage customers.
Bay Cities will showcase experiential packaging including Augmented Reality. Adding technology to packaging can elevate a customer's experience and engage them.
"NACDS is a great opportunity to discuss and see new developments in retail. We are excited to share unique packaging and display designs and logistics solutions as well as our innovative retail programs to help brands stand out in retail and on-line," said Nanneke Dinklo, Sr. Director of Marketing & Branding at Bay Cities.
All are invited to join Bay Cities at NACDS to learn more about creative packaging, displays and retail shopper marketing tactics.
To learn more about our offerings, contact us.
Sign up for our newsletter to stay up-to-date.
###
About Bay Cities
Bay Cities is North America's most innovative packaging and design company, providing integrated, end-to-end packaging and logistics solutions that are proven to drive sales, both on-shelf and online. Powered by technology and the best people, Bay Cities works seamlessly with brands and retailers to design and deliver product packaging and in-store display programs with ease and accuracy. Visit us at Bay-Cities.com.