Looking back at 2019 and forward to 2020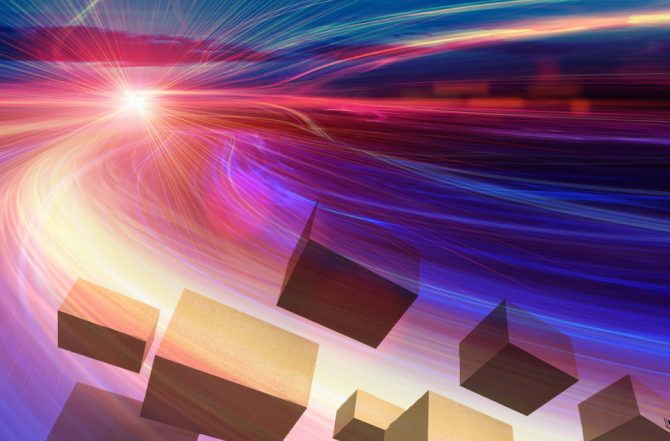 We started this year with the asset purchase of The Warren Group. This was a small permanent display company located just a few miles near Bay Cities. We brought in (2) ten-foot 10 color EFI digital presses (2) Gerber routers (2) laminators and a bunch of benders and gluers along with a great group of dedicated employees. We moved all this inside of a week or two, set everything up and were ready to run a new segment of business for our Clients. What was remarkable to this story was we were preparing to get ready to install a 6-color single pass high speed Barberan digital printer which we had been working on for months. So our team slipped in a complete new business segment for Bay Cities right before receiving 12 crates of machinery form Spain and began a very intensive installation of a revolutionary printing devise that we believe will change the way packaging, signage and point of purchase displays will be printed . Look mom, no tooling! That was remarkable.
We installed the high-speed digital printer and got it ready for use in June right before we hosted our first ever "Winning at Retail" educational seminar. This seminar began with experts in the field demonstrating the neurological theory of how and why people buy and the future of retail and ended with a retail panel and a brand panel teaching the audience truly how to win at retail. This segment of the event was held at the intimate Shade Hotel in Redondo Beach. The next day the attendees had the opportunity to tour Bay Cities' analog facility and our new digital mecca where we house all of our digital devices, robotic cutters and our esteemed graphic and structural design departments. After they were treated the infamous In and Out iconic food truck. This was from my perspective one of the must informative events that truly instructed the audience on how to win at retail. The reviews from our audience were off the charts. Between the venue, the content and the casual intimate atmosphere we hit a grand slam.
We have also been developing a great amount of software solutions. We have been developing design tools to help us speed the input and accuracy of our creations and communicate the progress of each design challenge internally and externally with our Clients. We developed our pack out portal to measure ins and outs of the many processes involved in those operations. We have also been working on our e commerce site that we plan on launching next year which will enable consumers to develop their own novelty gift packages or pick from templates of highly stylized treatments all of which can be ordered in small lot quantities which will move though our ERP system without any human touches and end up at a digital printer device as the first place the order will be viewed prior to manufacturing. We also have been working on our Augmented Reality (AR) offerings and our Near Field Communication (NFC) offerings. We are also streamlining our retail data analytics which will enable our Clients to understand what sold in store and why. That coupled with our Sell Check offering will really prove out a package, sign or display's value.  That's a ton of development.
Bay Cities also moved into another pack out center in the City of Commerce and fully developed our joint venture packout facility in Chicago with more systems and processes for the success of execution. These two pack centers will prove key in our end to end solution for retail campaigns and programs.
This next year we will be looking forward to implementing all of these solutions with our segmented sales teams that are broken up into product experts and retail experts built to help suppliers "Win at Retail" this is the first time we have a highly trained group of sales professional developed to help in different markets. We have even developed highly skilled industrial packaging teams that understand the cost of using packaging and just how that utilization can reduce a Client's overall cost. It's not the price of a box but the cost of using it that determines one's bottom line.
Our year will be the year of clarity and vision. This will also be the year of building and training very distinct processes that will help us master the many tools we have developed to help our Clients win.  We have a tremendous opportunity in front of us as we lead the market with some very disruptive tools to help Clients completely dominate their sought-after markets. This will be a very great year for the Bay!
Visit us at Bay-Cities.com.