Royal Bay to Assemble and Package Face Shields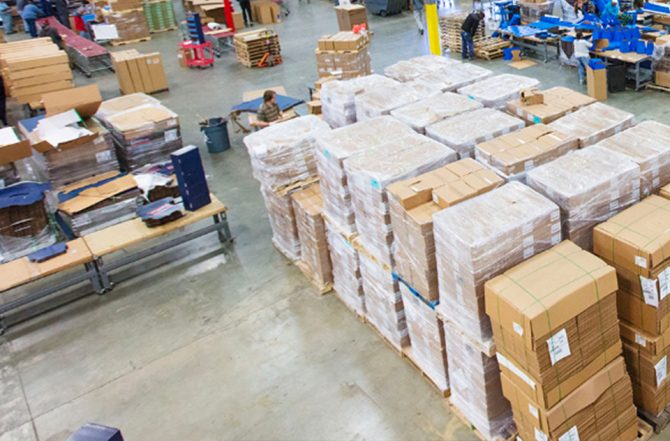 NEWS RELEASE
FOR IMMEDIATE RELEASE
For more information, contact us.
PICO RIVERA, CA, April 27, 2020: Bay Cities, North America's most innovative packaging and design company, today announces that Royal Bay, the joint venture between Bay Cities and The Royal Group, will be assembling and packaging a total of 2 million face shields over the next 4 weeks.
The shields will be packaged in cases manufactured by The Royal Group. Once completed, they will be distributed to medical suppliers and distributors, who will send these out to medical facilities and hospitals in most need. At capacity, Royal Bay will be assembling and packaging 500,000 units per week.
"We are happy to be able to offer our services and solutions for a much-needed medical device. Our essential workers need new protective equipment each day and supplying 2 million face shields is contributing to that effort. We will continue to do our part during these unusual times." said Nanneke Dinklo, Sr. Director, Marketing & Branding of Bay Cities.
To learn more about our offerings, contact us.
Sign up for our newsletter to stay up-to-date.
About Bay Cities
Bay Cities is North America's most innovative packaging and design company, providing integrated, end-to-end packaging and logistics solutions that are proven to drive sales, both on-shelf and online. Powered by technology and the best people, Bay Cities works seamlessly with brands and retailers to design and deliver product packaging and in-store display programs with ease and accuracy.
###