Stories of #WFH – 3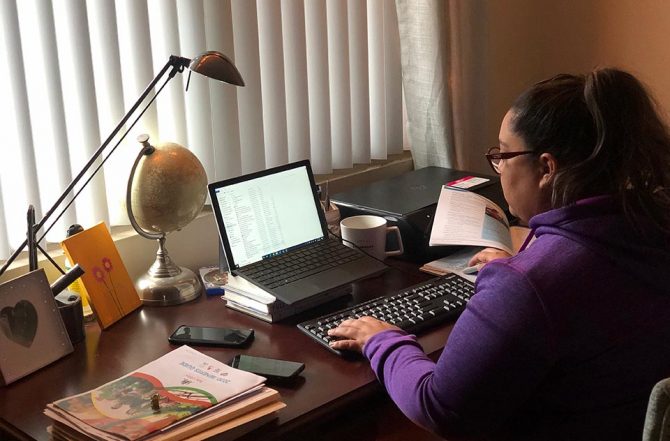 Marlene – Human Resources
What is your #WFH routine?
I treat my day as if I was still working from the office. I wake up at 6 am, workout, and get ready. Then, I have breakfast and start my workday. Around 12:30 pm, I prepare my lunch and eat while watching YouTube or Netflix. Then, it's back to work until around 5:30 pm.
 What is your favorite part about #WFH?
Spending time with my husband and having coffee with him every morning.
What is the most challenging part about #WFH?
Staying away from the snacks in my pantry.
What are you reading?
I am reading The Book Thief by Markus Zusak.
What are you watching?
"Good Girls" and "Money Heist" on Netflix.
How are you staying fit?
Yoga session every morning at 6 am.
What is your socializing strategy?
I FaceTime my family and friends. My niece and I read the same books and schedule time to talk about our favorite parts. We also paint together via FaceTime.
How do you buy necessities?
I use Instacart to have my groceries delivered and Target drive-ups for other items.
What is your biggest take away from #WFH?
My biggest takeaway from #WFH has been the importance of discipline and maintaining a routine.