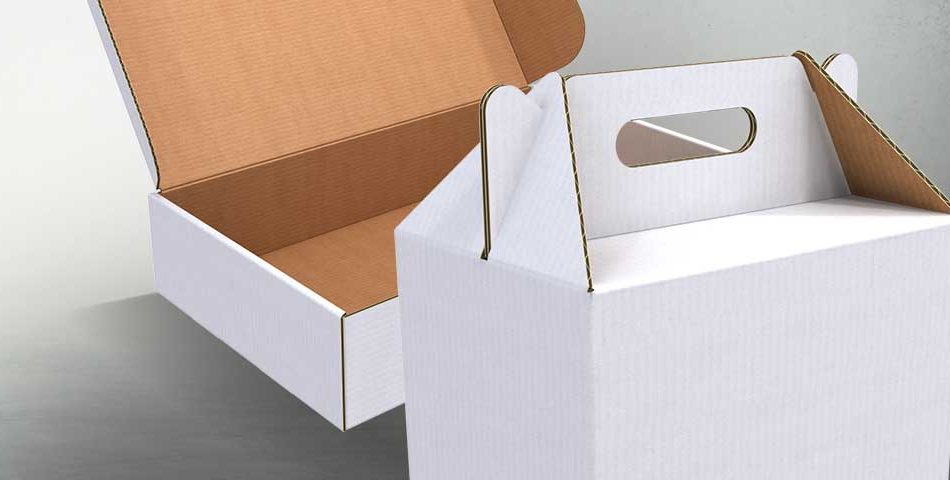 FOL – A Full Overlap (FOL) box has box flaps which extend all the way to the opposite side of the box opening and completely overlap each other. All flaps have the same length (the width of the box.) The FOL Box is very resistant to rough handling. Stacked on its bottom panel, the overlapping flaps provide added cushioning. Stacked on its side, the extra thickness provides added stacking strength.
When to use:
Suitable for heavier products.
Durable packaging resistant to rough handling.
Adds stacking strength for shipments
HSC – A Half Slotted Container (HSC) box has one set of flaps. The panels meet in the middle to be taped shut.
When to use:
Useful when an open container is desired
Can be used to create a telescope box
OPF – A One Piece Folded (OPF) box is a box where one piece of the board is cut so that it provides a flat bottom. Flaps form the sides and ends, and extensions of the side flaps meet to form the top.
When to use:
For flattened items
Great for protection for items put inside
Minimal materials used
5PF – A Five / 5 Panel Folder (FPF or 5PF) box is single cut and scored featuring a fifth panel used as the closing flap, which completely covers a side panel. The closed box has several layers of combined board on each end, providing stacking strength and protection for long articles of small diameter which might be damaged, or damage the box, if pushed through the ends.
When to use:
For long, narrow products
For extra stacking strength
RETT – A Roll End Tuck Top (RETT) box is an unglued box which is easy to assemble. The sides consist of 3 layers of custom chipboard for added strength and the top opens and closes with a tuck to the inside of the box. The box has a connected lid and front panel with a locking flap which goes in between two side panels. This style provides a sturdy structure on the side and front panel.
When to use:
For heavy duty
Acts directly as a shipper
Used often for cosmetics, food and retail packaging
REFT – A Roll End Front Tuck (REFT) box features flaps which tuck into the front to secure the flap and the product inside.
When to use:
Great choice for ecommerce
Acts directly as a shipper
Used often for electronics and consumer goods
Econo Box – The econo box is a slightly modified version of the RETT (Roll End Tuck Top) box. In this case, 3 side panels face outward and 1 panel faces inwards. This box design is ideal when your width and depth dimensions are exact or similar as this design will help you cut down on the amount of materials being used on the packaging.
When to use:
Ideal when width and depth dimensions are the same
Sturdy and protects
Cuts down the amount of material used