Digital on Demand
Digital printing is the future, and it is here. If you are ready for speed, customization, and better quality for your packaging or point-of-purchase displays, you have come to the right place.
Our new HP Scitex 15500 Corrugated Press opens up exciting new doors for any CPG brand looking to catch shoppers at that vital Moment of Truth.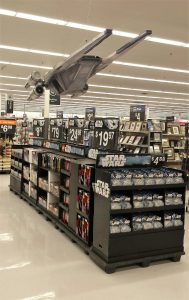 At a glance, here are just a few major benefits to high speed digital printing:
Short runs – great for test runs and samples
Cost efficient – no tooling or setup fees
Hyper-customization and personalization. Your possibilities are endless.
Wider color gamut
The packaging and POP display industry is driven by speed to market, innovation, and understanding shopper behavior. It's about getting your product noticed – and purchased – at that important moment of truth. The competition to win at and on the shelf is fierce, and shopper trends and motivations are changing constantly.

So where does digital printing fit into this?

Digital printing in the corrugated industry is the future, and it's happening now. But how does it benefit CPG companies or startups?
We're thinking speed.
We're thinking flexibility.
We're thinking digital.
For information or samples of our digital printing capabilities, feel free to contact us!