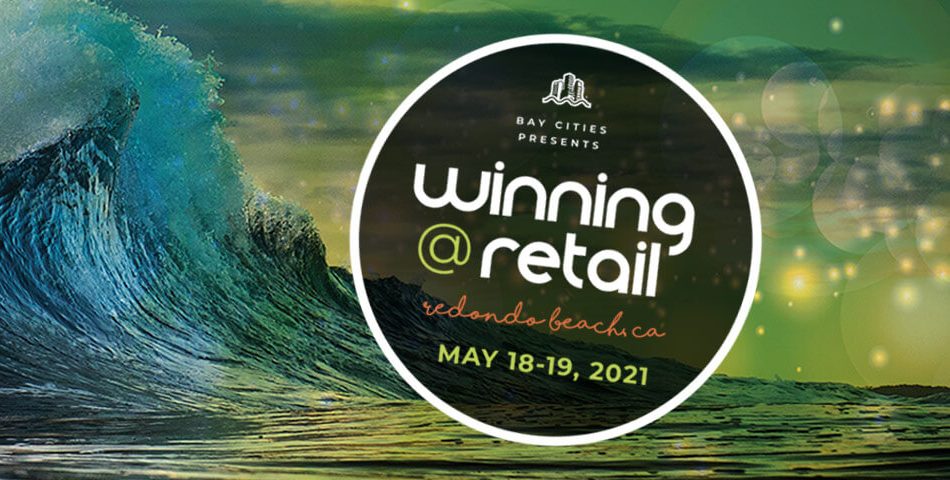 JOIN BAY CITIES FOR WINNING @ RETAIL
May 18 – 19, 2021
Winning @ Retail is an educational virtual and in-person summit featuring brands, industry insiders, and major retailers. Experts from different disciplines including retail research and shopper marketing will present. Panels with brands and major retailers will provide their insight, and we will host an exclusive plant tour.
Retail is alive and kicking with brick and mortar stores offering new, safe ways to engage customers throughout their purchasing journey. Online has changed the way we shop at a faster speed than ever before. So much has changed in just several months. Brands and retailers are integrating online and offline channels for an immersive and enthralling customer experience. Brands are continuously adapting their ways to interact with customers and following them through their journey.
Learn about the future of omni-channel retail and hear from key insiders and experts on how you can stand out on shelf and online.
Check out 2019's Winning@Retail recap video. We learned and got new insights from retail research and shopper marketing experts as well as from the panels with brands and major retailers.
Looking forward to seeing you at our upcoming event!
Price:
$199 – Before March 1st, 2021
$249 – Between March 1st and April 15th, 2021
$299 – Between April 15th and May 15th, 2021
RSVP before March 1st to save!
This event can be attended in-person or virtual. When attending in-person, all safety protocols as outlined by the CDC and the state will be followed. In case we are not allowed to hold an in-person event, all registrations will automatically turn into virtual attendance.
Agenda
Day 1: May 18, 2021
Location: Shade Hotel, 655 N. Harbor Drive
Redondo Beach, CA 90277
8:00am – 8:45am (PST)

10:00am – 10:45am (CST)

Registration, Coffee

8:45am – 9:00am (PST)

10:45am – 11:00am (CST)

Welcome address: Greg Tucker, Bay Cities

9:00am – 9:45am (PST)

11:00am – 11:45am (CST)

Holly Green, The Human Factor, Inc.

Title: Using our brains well in the hyper-changing world of retail
What does our brain do in constant, unexpected change and how can we leverage it when influencing others (or our customers)? How do we keep up with the hyper-pace of changing needs, wants, and desires in today's markets?
Holly will share with you techniques and tips based in neuroscience to help you better understand your brain, the brains of others, and how to become even more effective understanding others in our new normal. We'll explore the cognitive dissonance and cognitive fusion we're all experiencing today and delve into techniques, so you are set up to be even more successful in the omni-channel world of retail.

9:45am – 10:30am (PST)

11:45am – 12:30pm (CST)

Steve Frenda, Inspiring Retail

Shopping behaviors continue to change in 2021. How will these behaviors change and how will that be reflected in the store experience? Which tech trends and services will remain relevant? Which will be destroyed? How can retailers best determine where to place their shopper facing bets in 2021? Join Steve Frenda, as he will explore these questions and share his predictions about categories winners and losers, how retailers can best determine where to place their shopping facing bets and what top-level executives can do to balance being agile and taking necessary risks while at the same time being smart with their time and investments.

10:30am – 10:45am (PST)

12:30pm – 12:45pm (CST)

Coffee Break

10:45am – 12:00pm (PST)

12:45pm – 2:00pm (CST)

Neil Stern, Good Food Holdings & Amanda Lai, McMillan Doolittle

The retail industry is changing at an accelerated pace across the globe. Macro trends are impacting the grocery industry, including the rapid growth of e-commerce, shifting pandemic purchase behaviors, and innovative new formats entering the market. A wide range of innovative retail examples and showcase best practices from around the world will be discussed. In addition, you will get an insider perspective of grocery players in our own backyard. Neil Stern, CEO of Good Food Holdings, will offer an up-close look at the impact of COVID-19 on the local market and offer insights into how grocers like Bristol Farms and Lazy Acres are focused on transforming the grocery experience of the future.

12:00pm – 1:00pm (PST)

2:00pm – 3:00pm (CST)

Lunch

1:00pm – 1:45pm (PST)

3:00pm – 3:45pm (CST)

Doris Brown McNally, HP

Covid-19 and the ensuing economic upheaval has had an astounding impact on consumer behavior. Now, with the vaccine rollout underway and encouraging signs that we are emerging from the pandemic, the question for CPG marketers becomes: how will consumer behavior change after the pandemic? What trends will stick? Where will the growth opportunities be? Will it be conversational commerce, cause campaigns, shifting focus to Generation Z, or increasing personalization?

1:45pm – 2:30pm (PST)

3:45pm – 4:30pm (CST)

Bill Bauman, Newmark Knight Frank

Retail is continuously evolving. Specific categories within retail will continue to struggle as well as those that will continue to thrive after 2020. Bill will discuss the emerging trends he sees in retail, including the influence of ecommerce on consumers, and the impact on traditional "bricks and mortar" retail. He will present on the impact of Covid on retail, restaurant, and entertainment, how those businesses have adapted to survive, and the impact on moving forward. A popular topic he speaks on is the alternative uses of large regional malls and shopping centers, where there may not be sufficient demand to maintain high levels of occupancy. He will piggyback on his experience as he himself is currently involved in the process of selling a number of regional malls, which will be re-purposed into alternative uses such as multi-family, last mile industrial, medical office, and entertainment oriented office and studio uses.

2:30pm – 2:45pm (PST)

4:30pm – 4:45pm (CST)

Break

2:45pm – 3:30pm (PST)

4:45pm – 4:30pm (CST)

Packaging Panel – A.J Gruber, ISTA & Brent Lindberg, Fuseneo

One thing the pandemic has made very clear: packaging is important. Shipping your products direct-to-consumer, to retail or to 3rd party vendors, like Amazon, each comes with its own set of challenges. Testing and requirements to ship your goods continue to change and evolve in addition to ensure that the least amount of packaging will be used with the biggest brand impact for the consumer. Join us for a panel discussion on the importance of packaging and what we can expect in the future to ensure your product makes its safe and damage-free to the consumer in an attractive way.

3:30 – 4:00pm (PST)

5:30 – 6:00pm (CST)

Mark Samuel, iWON Organics

Mark will take you on the exciting journey of iWon, the high-protein, plant-based organic snack company he founded. Along the way there are many things he learned, and continuous to learn, on what it takes for his brand to grow and be successful on-line and instore. Don't miss his insights into the do's and don'ts for brands to thrive.

4:00pm – 4:15pm (PST)

6:00pm – 6:15pm (CST)

Break

4:15pm – 5:00pm (PST)

6:15pm – 7:00pm (CST)

Brand Panel – Win Cramer, JLab Audio & Freddie Voorhees, NBCUniversal

Retail has been shuttered during the pandemic and shifted to eCommerce with expanded online buying options as well as new models like BOPIS (Buy Online Pickup Instore). eCommerce has grown a few years inside of a few months. People will return to retail in the second half of the year and will begin to shop for things they haven't been able to for a year or more. Retail will have to create a new and inviting experience for us to feel safe, secure and mostly welcomed to the new experience. Learn from insiders what it will take for a brand to thrive in this dynamic, new world online and offline.

5:00pm – 7:00pm (PST)

7:00pm – 9:00pm (CST)

Cocktail Reception/Entertainment
Day 2: May 19, 2021
Location: Bay Cities, 5138 Industry Ave
Pico Rivera, CA 90660
9:30 am – 10:00 am (PST)

11:30 am – 12:00 pm (CST)

Registration, Coffee

9:30 am – 11:30 am (PST)

11:30 am – 1:30 pm (CST)

Plant tours

11:30 am – 12:30 pm (PST)

1:30 pm – 2:30 pm (CST)

Lunch, Entertainment

12:30 pm (PST)

2:30 pm (CST)

Bus Available to Return to LAX and Shade
Speakers
HOLLY GREEN
The Human Factor, Inc.

An experienced business leader and behavioral scientist, Holly has a rare combination of extensive academic training and in-the-trenches experience working in and leading organizations. She has also worked with elite performers including the United States Navy SEALs, Top Gun Fighter Pilots, Olympic athletes, senior NFL referees, the FBI Leadership Academy, and two United States Presidents. Holly is the former president of The Ken Blanchard Company, and co-founder of a biotech firm. She worked in senior leadership roles with global giants including The Coca Cola Company, AT&T, Dell Computer, Deloitte, LLP, and Bass Hotels and Resorts.
As a consultant, Holly is frequently hired by companies and associations to help them compete more effectively in today's uncertain markets. She has supported hundreds of companies around the globe in strategic planning, operational excellence, and organizational alignment to achieve higher profits and more success.
In her entertaining, interesting, and interactive keynotes and presentations, Holly blends the 30,000-foot view with hands-on experience and practical tools to create immediate and lasting change. She uses her deep knowledge of the neurosciences and presents in a digestible, memorable way to help you succeed in business and improve your life. She has headlined hundreds of gatherings around the world and received three Speaker-of-the-Year awards from the world's largest CEO membership group. Featured on numerous TV and radio shows including NBC, ABC, Fox News, and NPR, Holly is a frequently quoted expert and has been in USA Today, Investor's Business Daily, The Los Angeles Times, BusinessWeek and the Wall Street Journal among others. She was a regular contributor to Forbes for years and is a highlighted expert on dozens of leadership, strategic planning, and innovation blogs.
Holly holds a Bachelor's degree in behavioral sciences and a Master of Science degree in organization development from American University in Washington, D.C. Her postgraduate studies are in neurophysiology. She previously taught graduate courses at Webster University. Holly is the founder of the Management Development Institute previously offered at San Diego State University and now online.
Holly's top selling book, More Than a Minute: How to be an Effective Leader & Manager in Today's Changing World is printed in nine languages and distributed globally. She has contributed to several other best-selling books including Shift Happens and 1 Habit. Her newest book, Using Your Brain to Win, has received international acclaim.
Holly serves on the Board of Advisors for the Global Innovation Institute and The Warrior Connection. She provides strategic advice and guidance to numerous 501(c)3 organizations.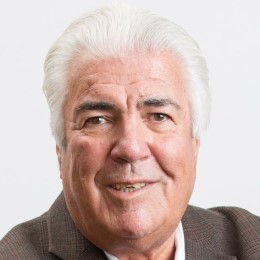 STEVE FRENDA
Founder & CEO, Inspiring Retail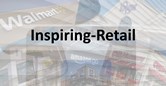 Steve is a veteran of the Consumer Goods industry with a mix of manufacturer, retailer, infotech and industry association experience. Mr. Frenda is a recognized authority and has been a frequent industry speaker, author and blogger on the topic of re-structuring the interaction between brands, retailers, solution providers and shoppers. The focus is effective marketing to shoppers in a marketplace seismically impacted by shifting shopper behaviors, digital enablement, E-Comm and the customer power shift.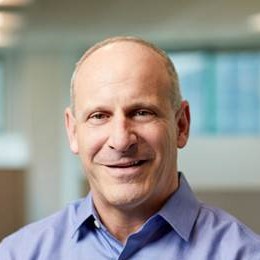 NEIL STERN
CEO, Good Food Holdings

Neil Stern has spent his 30+ year career in the retail industry, focused on assisting retailers on their strategies and concepts.
Neil currently serves as Chief Executive Officer for Good Food Holdings (GFH), Vwhich operates over 50 supermarkets on the West Coast of the United States under five different banners. With stores from San Diego to Seattle, Good Food Holdings includes Bristol Farms and Lazy Acres in Southern California, New Leaf Community Markets in Santa Cruz, New Seasons Market in Portland and Metropolitan Markets in Seattle. The company focuses its formats in the premium, fresh, natural and organic space. GFH is a subsidiary of Emart, a South Korean retail conglomerate. Neil's relationship with Emart spans over a decade, and while working with Emart, he helped the company develop its private brand program, numerous new retail formats and worked on the US entry strategy.
Neil is also recognized as a key thought leader in the retail arena. Neil is a sought-after speaker concerning retail trends both in the U.S. and Internationally. He has delivered keynote addresses at the leading retail organizations in the country including FMI, NRF, NGA and the PLMA. Neil is a frequent contributor to Forbes and is served as Chairman of The Ebeltoft Group, an international consortium of retail consultants, from 2015 to 2018.
He has authored two books, Winning at Retail and Greentailing and Other Revolutions in Retail. Neil was named to Crain's Chicago Business 40 under 40 list of prominent Chicago business leaders and was also named as one of the 40 Rising Stars in Retailing by Chain Store Age. Neil is an honors graduate of Columbia University and has attended Northwestern's Kellogg MBA program.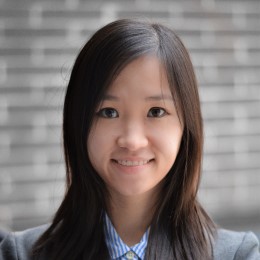 AMANDA LAI
Manager, McMillanDoolittle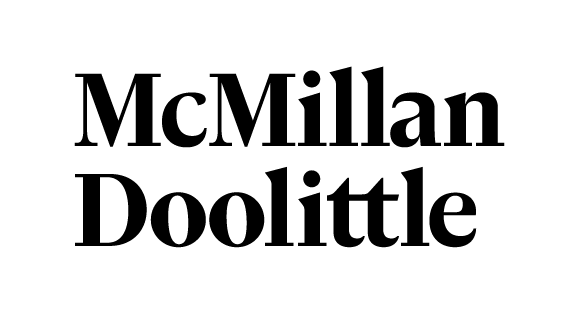 Amanda Lai is a Manager at McMillanDoolittle, a Chicago-based consultancy with over 30 years of experience serving the retail industry. Amanda manages the company's food retail practice and supports strategic planning, retail concept development, consumer research, and real estate analysis for a diverse range of retail clients. In her four years at McMillanDoolittle, Amanda has served companies in the grocery, restaurant, apparel, consumer electronics, automotive, and real estate sectors across the United States, Canada, Mexico, United Kingdom, and South Korea.
Amanda has been featured as a subject matter expert on TD Ameritrade and CBS News, and has been quoted in newspapers and industry publications including Chicago Tribune, Progressive Grocer, Drug Store News, and Convenience Store News.
Beyond the retail industry, Amanda is a Board Member of the INROADS Chicago Alumni Chapter, a charity organization that develops and places diverse and talented underrepresented youth in paid corporate internships. In addition, she is a long-time mentor at Big Brothers Big Sisters and a member of the Willow Chicago Anti-Human Trafficking Cause Group.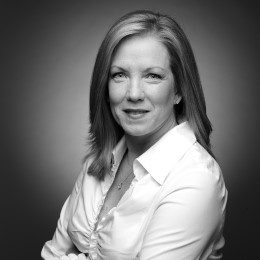 DORIS BROWN-MCNALLY
HP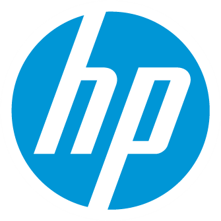 For more than 30 years Doris Brown has been recognized in the printing, textile and plastics industries as one of the foremost experts on color, a crucial element in corporate branding and identity.
Doris has been an outspoken leader and advocate regarding color communication, cross media marketing and digital print production. She built her career on a solid foundation with a degree in Print Production from the Rochester Institute of Technology, arguably the best university for such studies in the world. Her leadership skills and extensive industry knowledge are well-documented throughout her career as an executive at Hewlett Packard®, Datacolor®, Pantone®, Agfa®, and International Paper®
Doris enjoys sharing her knowledge, with brand owners, marketers, and creatives in an effort to make them more successful.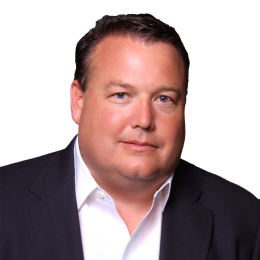 BILL BAUMAN
Vice Chairman, Newmark Knight Frank

Bill Bauman joined Newmark in January 2018 as a Vice Chairman leading a dedicated retail and capital markets practice group. Prior to joining Newmark, he worked for Savills Studley since 2009 as a Vice Chairman and Head of Global Retail Services, where he was instrumental in building a full-service retail practice group. Bill and his team specialize in retail land planning, developer consultation, and investment sales. He has an extensive background in land acquisition and disposition programs, pre-leasing commitments, retail tenant representation, investment sales, development consulting services, and overall retail market analysis. Bill's team provides comprehensive tenant representation consultation services including expert market and trade area analysis, competitor analysis, lease negotiation services, implementation of roll out strategies, and overall market expertise.
Consistently a top performer, Bill has been recognized repeatedly by the firms for which he has worked. As well as nationally recognized as one of Real Estate Forum's Top Brokers. Prior to joining Newmark Knight Frank, Bill was the top retail producer for Colliers International from 1994-2008 and the top producer overall for Colliers International Southern California region for 6 of the last 8 years. While at Savills Studley, Bill was the top retail producer in the country for nine consecutive years and was consistently amongst the top overall producers nationally during the same time period.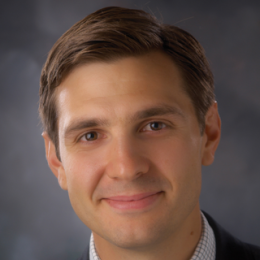 ANDREW J. GRUBER
President & CEO, ISTA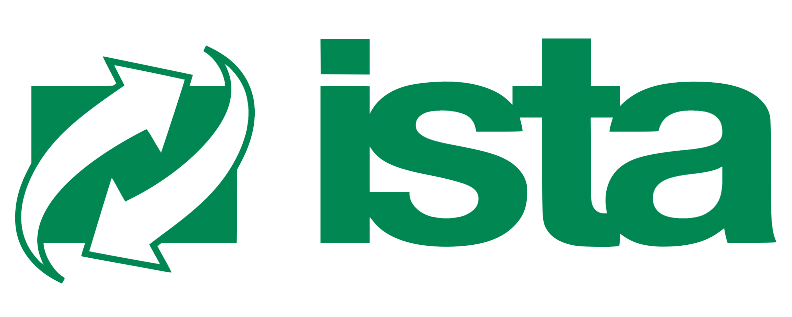 Mr. Gruber is President & CEO of the International Safe Transit Association (ISTA), an association focused on empowering organizations and their people to minimize product damage throughout distribution and optimize resource usage through effective package design. Prior to joining ISTA as the VP Technical in 2012, Mr. Gruber spent 6 years focused on the specific concerns of transport packaging and dangerous goods at UPS where he led the development of the UPS Eco Responsible Packaging Program. His various industry activities include the Editorial Board for the Journal of Applied Packaging Research (JAPR), Packaging Industry Advisory Boards for Cal Poly State, AMERIPEN's Technical Advisory Group, and Michigan State University Alumni Association Board of Directors.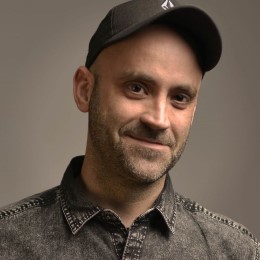 BRENT LINDBERG
Fuseneo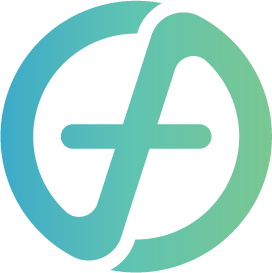 Brent Lindberg is annoying, and he knows it. With a curiosity that rivals George, he has a habit of relentlessly asking questions like a 5-year-old. And anyone who knows him can tell you he has an obnoxious appetite for the unexpected. But somehow these odd traits create a perfect storm for real innovation. This has become the culture of Fuseneo, the packaging innovation team he formed over a decade ago. Together they help brands find unexpected opportunities in packaging by combining daring creativity with serious expertise.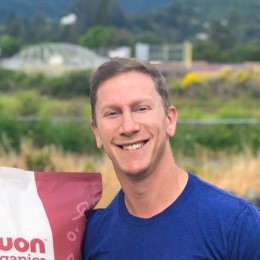 Mark Samuel
Founder and CEO, IWON Organics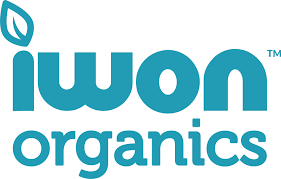 Rebecca Adams is a Sales Leader and Business Development Executive that has been with SmartyPants since the very early days. Working in the CPG space for 9+ years, she has a deep knowledge of the supplement industry as well as the retail environment
Rebecca has built sales organizations and retailer relationships, having grown SmartyPants to one of the top selling vitamin brands in the industry. Rebecca holds an MA from the University of Edinburgh in Politics and International Relations.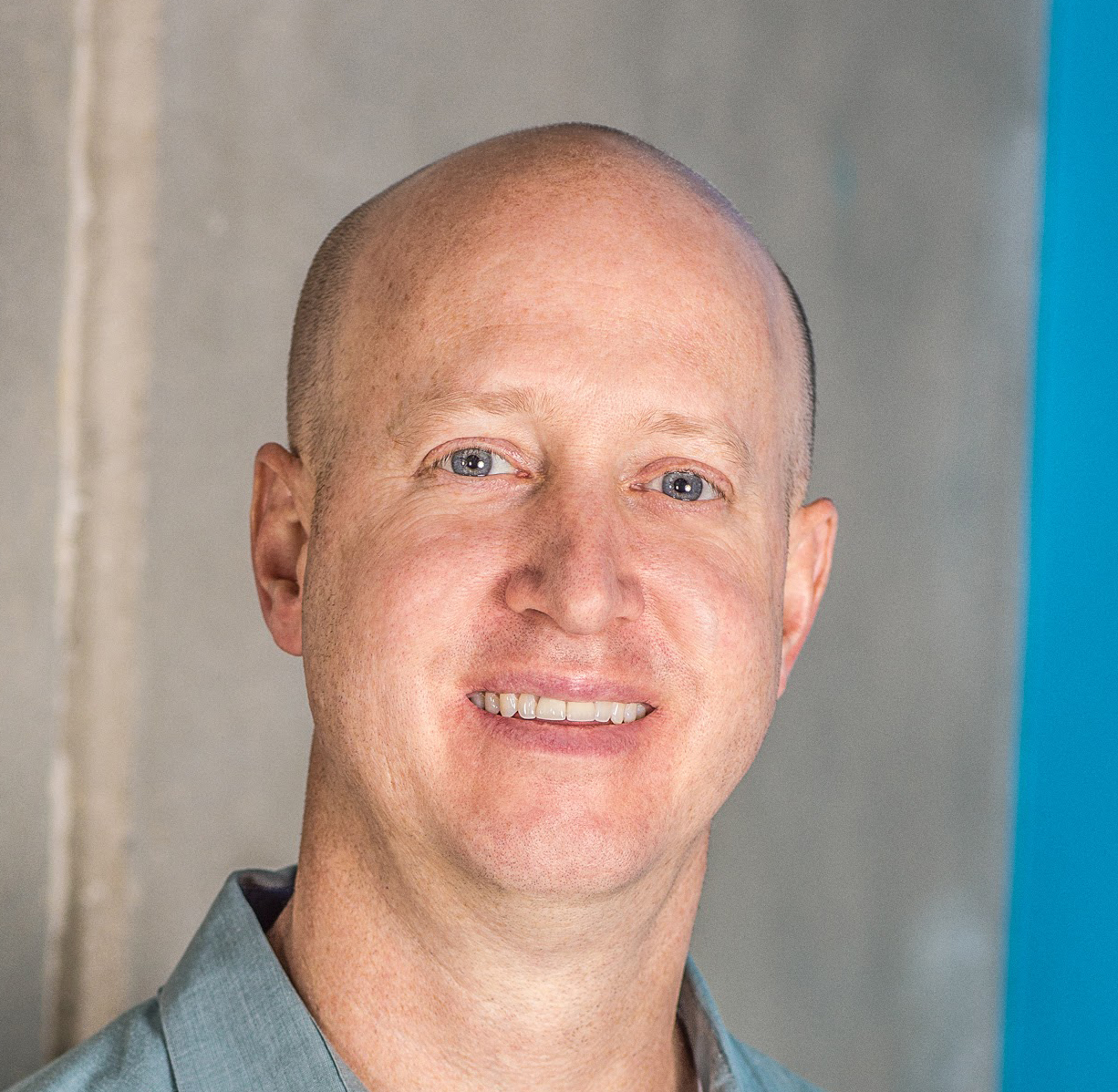 Win Cramer
CEO, JLab Audio

Win Cramer is the CEO and refounder of JLab Audio, the fastest growing personal audio brand in the world. Win was the 2019 EY Entrepreneur of the Year, Dealerscope Top 40 Under 40, and is a member of YPO San Diego. Win attended the University of Oklahoma with a focus on MIS. He has worked for over 20 years within CPG focused on Consumer Electronics throughout that span. Currently residing in Carlsbad California, Win is a native New Mexican and enjoys everything outdoor, camping, skiing and mountain biking to name a few.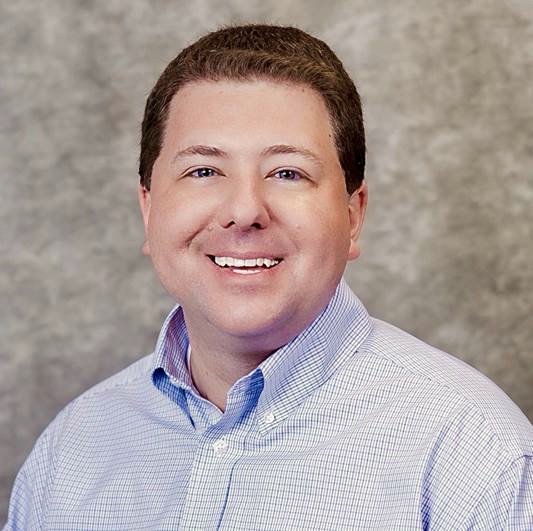 Freddie Voorhees
Director, NBCUniversal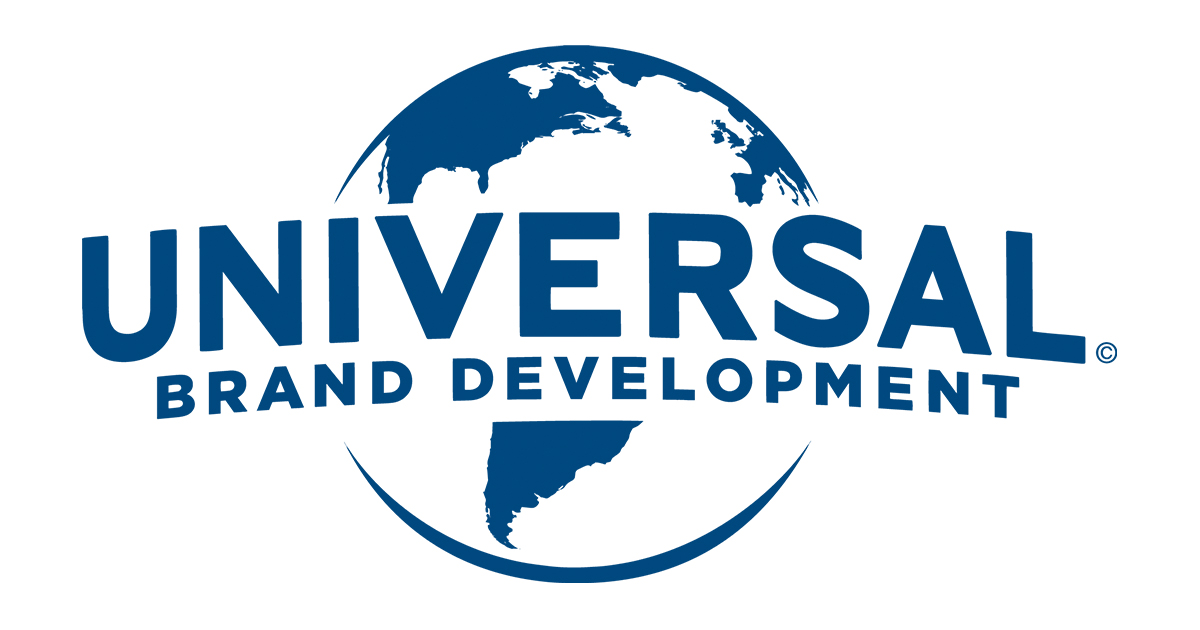 Freddie Voorhees is a Director of Retail Development for NBCUniversal. Focusing on brand development, he leads the fashion and home business, working closely with the supplier community, for retail and omni execution. He has responsibility for the Walmart and Sam's Club businesses here in the US and in Canada. Freddie was previously at Walmart for the past 22 years, where he led cross functional programs at the corporate office for 8 years and across store operations for 14 years in the field
Freddie is widely respected in the entertainment industry, working to connect merchants, marketers and companies in bringing exciting properties to the market. He has worked extensively with suppliers to help them understand the changing retail store environment. Freddie and his family reside in Bentonville, AR.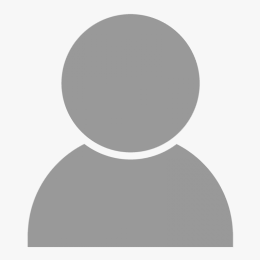 Amelia Shepard
Director, Walmart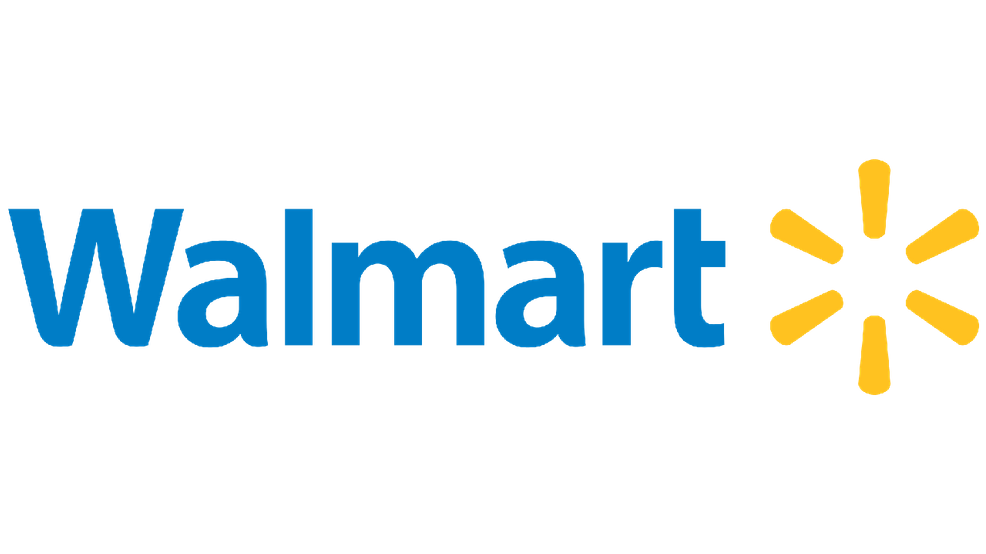 Accommodations
On Wednesday, May 19 transportation from the Southbay to Bay Cities and from Bay Cities to the airport will be provided.
Please note that we have a small room block at The Shade Hotel and availability is limited. There are hotels in close proximity to the Shade Hotel. Transportation will be provided to Bay Cities and to the airport.
These include: