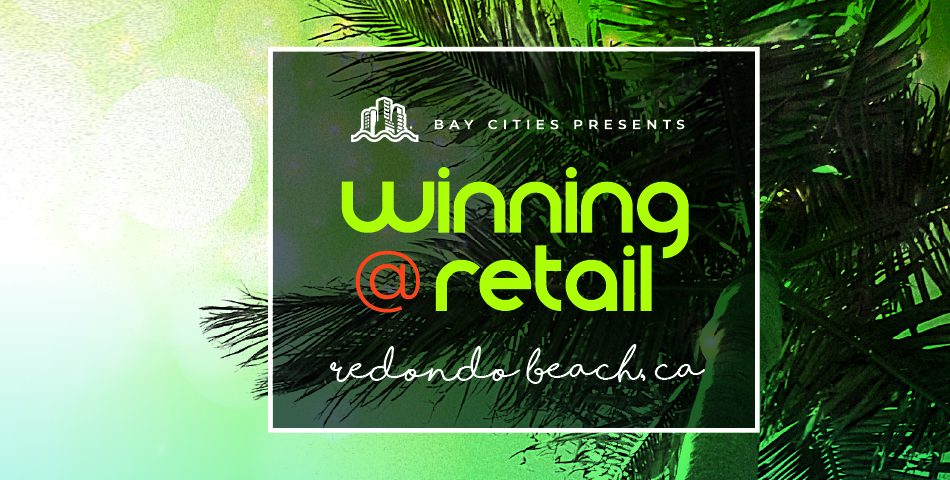 Join us for our 3rd Winning @ Retail Event!
 May 10-11, 2023
What will store environments transform into and what will retail look like in the future? How will brands position
themselves in a competitive, omnichannel environment with consumer demands coming from every direction?
Bay Cities' 3rd Winning @ Retail event will bring thought leaders together to answer these questions and help us all
learn just how to WIN at Retail. This educational summit will feature panel discussions with major brands and retailers,
speaker sessions from retail research and shopper marketing experts, AND an exclusive plant tour of Bay Cities to give a
peek into the future of digital printing.
This intimate event is open to just 150 people and will be held at Shade Hotel in Redondo Beach, California. RSVP TODAY
to secure your ticket to this monumental event.
Speakers
The following speakers have been confirmed. Agenda to follow soon.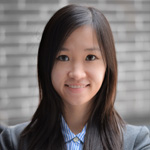 Amanda Lai
Consulting Senior Manager and Food Retail Practice Lead, McMillanDoolittle
---
Amanda Lai is Consulting Senior Manager and Food Retail Practice Lead at McMillanDoolittle, a Chicago-based retail consultancy, where she manages strategic planning, retail concept development, consumer research, and real estate analysis for a diverse range of global retail clients.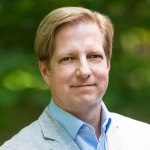 Richard Boyd
Founder & CEO | Tanjo AI & Ultisim
---
Over the last twenty-five years Richard has led or helped create some of the most innovative game technology companies in the industry. He has served as a game technology consultant for a wide variety of industries including energy, healthcare, education, and motion pictures. He is co-founder and CEO of a machine learning company called Tanjo Inc. and co-founder of a simulation learning company called Ultisim Inc. At Aerospace giant Lockheed Martin he created and led a group of innovative engineers and designers across all mission areas called Virtual World Labs. Richard joined Lockheed Martin in 2007 when Lockheed acquired 3Dsolve, a North Carolina based computer game technology firm where he was founder and CEO.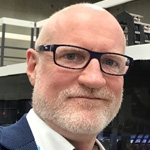 Simon Goldsack
Sr. Associate, Brand Packaging Innovation, HP PageWide Industrial
---
After joining HP Inc. in 2007, as well as holding regional sales positions and global marketing roles, Simon now specifically engages major brands worldwide as part of the HP PWI Brand Packaging Innovation Team, which highlights the advantages and opportunities afforded when digitally printed sustainable packaging solutions are integrated into a brands digital supply chain and GTM strategy.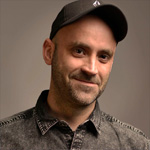 Brent Lindberg
Founder / Head of Curiosity, Fuseneo
---
Brent's avid curiosity and relentless questioning is what created Fuseneo, the packaging innovation team he formed over a decade ago. Together they help brands find unexpected opportunities in packaging by combining daring creativity with serious expertise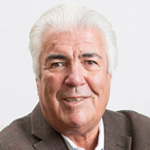 Steve Frenda
Founder / President, Inspiring-Retai
---
Steve is a veteran of the Consumer Goods industry with a mix of manufacturer, retailer, infotech and industry association experience. His focus lies in effective marketing to shoppers in a marketplace seismically impacted by shifting shopper behaviors, digital enablement, E-Comm and the customer power shift.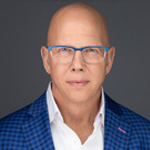 Kasey Lobaugh
Chief Innovation Officer | Consumer Industry, Deloitte Consulting LLP
---
For over 25 years, Kasey has worked with the world's largest consumer industry companies to drive strategic perspectives, initiatives, and organizational change. He currently serves as the Chief Innovation Officer for Deloitte Consulting's Consumer Industry and focuses on broad business-based strategy that enables innovative customer experiences, operational scalability, and provides outsized ROI.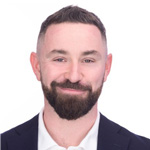 Steve Starobinsky
Chief Revenue Office, Gel Blaster
---
Steve Starobinsky, otherwise known as KID@HEART, has the best job in the world. He's been in the toy industry for more than 20 years and tracks toy trends around the globe, working with retailers to bring the hottest products and brands to children and kids-at-heart everywhere. As the go-to trend expert in toys, Steve wholeheartedly believes in play and its value in helping society heal. He's passionate about toy stories, the need for them to be told, and bringing dreams scribbled on a paper napkin to fruition.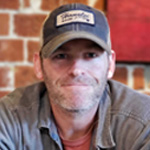 Aaron North
Chief Marketing Officer, Ultra | Mint Mobile
---
Aron North is the Chief Marketing Officer of Ultra and Mint Mobile. Since joining Ultra, he has brought fresh thinking and disruptive behaviors to both brands. Aron has been recognized throughout his career for creating compelling and disruptive campaigns ¬– with his work receiving multiple Cannes Lions, Addy's, and Effies. His efforts have also garnered company-wide praise, being named Hottest Digital Marketer by Adweek, Most Innovative Companies by Fast Company, Marketer of the Year, and "Marketing Genius" by Ryan Reynolds. Aron is the visionary behind Mint Mobile, birthed the brand and has led the team growing the brand to meteoric heights in just 6-years.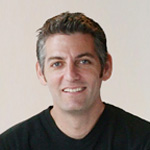 Jeff Braunstein
Senior Vice President of Marketing, Mint Mobile
---
Jeff Braunstein is the Senior Vice President of Marketing at Mint Mobile, where he has responsibility for brand, channel, and social media marketing. In his role, he focuses on driving growth and brand affinity by leveraging consumer insights to develop marketing strategies, integrated marketing campaigns and customer communications. Before joining Mint in 2019, Jeff spent 10 years in restaurant and food service marketing, where he held positions at companies ranging in size from a small privately held start-up to large global brands like Taco Bell and Ajinomoto Foods. Prior to that, Jeff had a decade-long career as a television writer where he independently wrote or collaborated with teams of writers on more than 200 episodes of primetime television. Jeff received a BS from UC Berkeley and an MBA from USC's Marshall School of Business.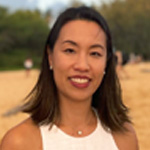 Cari Kwong
Vice President of Marketing, Kinder's Premium Quality Seasonings & Sauces
---
Cari has 20+ years of marketing and sales experience in consumer goods and specializes in bringing new products to market. For the last three years, she has been instrumental in transforming Kinder's from a Bay Area startup to the fastest growing flavoring company in the country.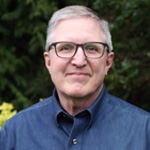 Ron Miller
Principle, R&R Miller Retail Consulting
---
Ron Miller is a retail marketing executive with 30 years' experience launching and scaling innovative customer experiences. Currently, Principle at R&R Miller Retail Consulting, where he supports wholesale and retail customers in areas like go-to-market, merchandising and marketing operations. Ron spent nine years in marketing and product management roles at Amazon, where he most recently was Head of Channel Marketing, with responsibility for the in-store experience for Amazon Devices in retailers in North America. Prior to that he worked in product management, developing and launching Amazon's first physical device retail stores.
Paula Sandoval
Vice President of Operations at Goli Nutrition
---
Paula Sandoval is currently the Vice President of Operations at Goli Nutrition managing all aspects of Manufacturing, Quality, and Fulfillment. She has been in the CPG business for over 25 years focused on product development, commercialization, production, manufacturing, and supply chain for wellness, pharma, and beauty companies including Hyland's Naturals, Herbalife, Johnson & Johnson, Neutrogena, and Murad.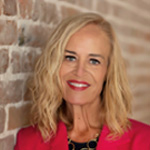 Jennifer Shorkey
Executive Vice President of Strategic Partnerships, RJW Logistics Group
---
With 23 years of experience in retail and supply chain logistics, Jennifer Shorkey currently serves as Executive Vice President of Strategic Partnerships at RJW Logistics Group, responsible for building and maintaining strategic partnerships with today's top retailers as part of the company's expanding operation.