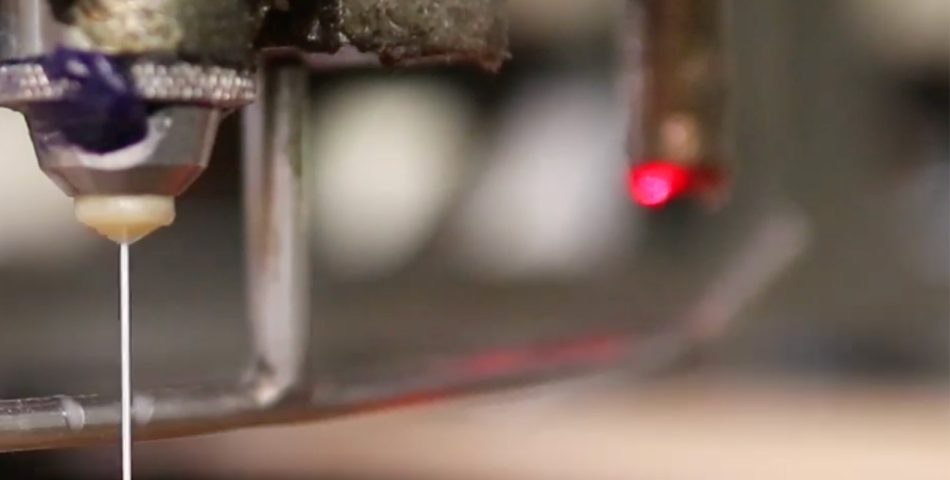 Here at Bay Cities, we strive to avoid using dangerous and toxic materials in our warehouses, so we've implemented water-based adhesives into our production cycle.
These adhesives are a sustainable alternative to solvent-based adhesives as they are formulated from an organic, biodegradable polymer. In addition to providing a more eco-friendly alternative, our water-based adhesives substantially reduce consumption costs as these higher-quality adhesives spread easier on corrugate for better manageability. Following the full production cycle, our water-based adhesives are able to be reclaimed and reused, down to the totes they are stored in, which effectively avoids waste entering toxic landfills that pollute our ecological system. This is not the first step nor the last towards our push for a more sustainable Bay Cities. We feel it is our social responsibility to treat our resources with a high grade of respect, so we will continue to pursue and retain procedures and practices that enhance our sustainability initiatives. To learn more about how we use water-based adhesives, visit our blog.
A Sustainable Adhesive's Life Cycle (bay-cities.com)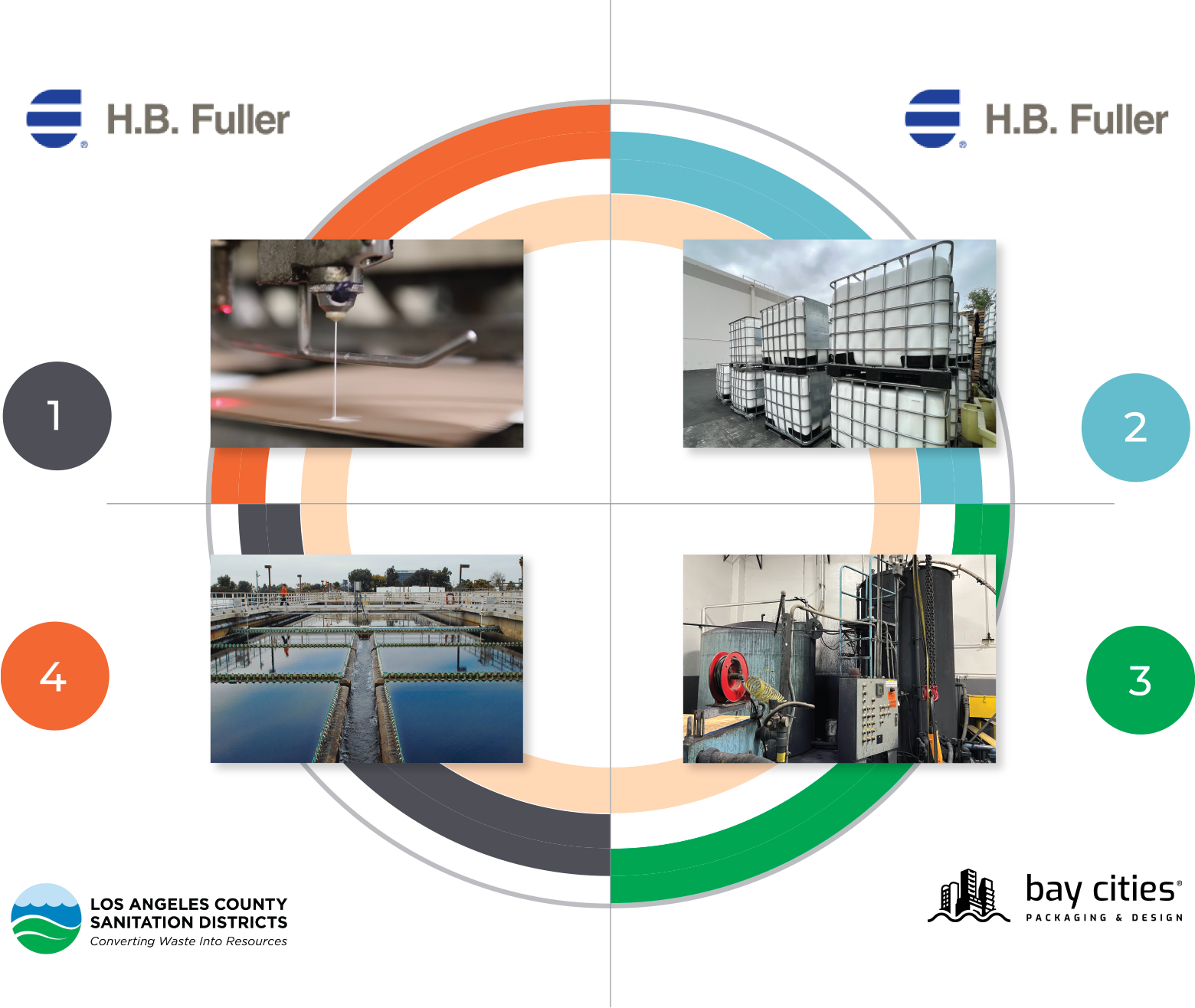 Manufactured by HB FULLER, who is dedicated to sustainable practices and procedures
Adhesives shipped in recyclable HB Fuller Glue Totes. Glue totes are sent back for reuse after usage.
Adhesive is set for manufacturing process. Adhesive waste enters our in-house waste water treatment center.
Enters recovery process for reclamation for reuse (LA county sanitation district). What was once adhesive waste, now is used in local communities.
Learn about our additional sustainability efforts: