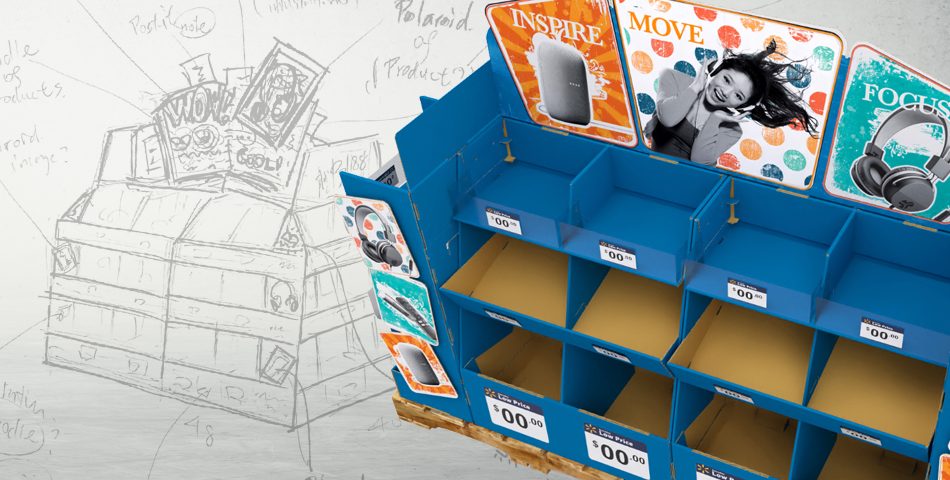 Creative Services
Bay Cities offers a menu of creative services to propel your products in retail. Backed by our team of in-house experts, we offer strategic creative direction for your point-of-sales displays and packaging. Our extensive experience in designing and manufacturing enables us to address design and production early on. We bring a creative, retail-focused mindset with the tools and experiences to increase your chances of success in retail.
We offer the following creative services:
Creative Market Research

: By gathering specific input from you, we can research and analyze competitors and channel partners in their respective industry or market. This gives us the data we need to design competitively.

Key Messaging Creation

: Aligning with your brand's voice, we'll help craft key messaging for packaging and displays that communicate simply, efficiently and unique enough to stand out in the retail environment.

Concept Boards

: Typography, color palette, supporting imagery and theme are presented as concept boards. 

Ideation:

Once the concept board is approved, sketches and grayscale 3D models are created to demonstrate form factor and ideation. 

Graphic Assets

: We'll research your brand and listen to you to collect specific campaign- or brand-based assets such as photos, illustrations or iconography.

Expanded 3D Modeling

: Our 3D team offers services to visualize packaging and display concepts and offers environmental 3D models as well as 360-view videos.
We will start by exploring your goals and deliverables and reviewing what you have available. Based on review and on our discussions, we will create a Scope of Work. Once approved, we will kick off our process with an in-depth creative brief, which will guide our creations and ideations.
If you would like to explore more, fill out our Request a Quote Form, and someone will be in touch soon.