Bay Cities Introduces Creative Services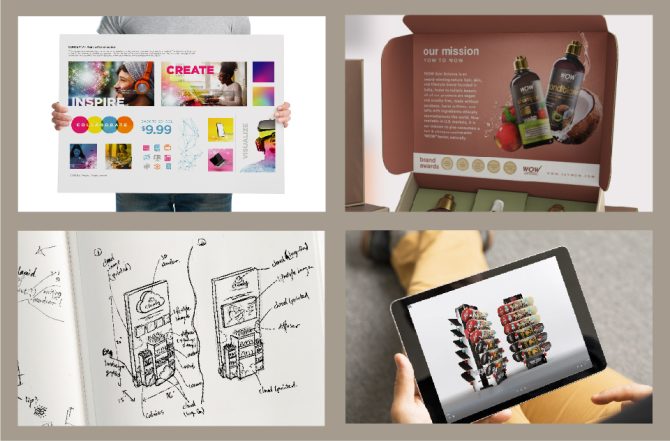 FOR IMMEDIATE RELEASE
For more information, contact us.
Bay Cities Introduces Creative Services
In-house experts offer strategic Creative direction  
PICO RIVERA, CA, March 11, 2022: Bay Cities, North America's most innovative packaging and design company, today announces the expansion of their in-house design offerings with a full-service creative program to handle the creative needs of a brand looking to strategically design displays and packaging.
For more than 60 years, Bay Cities has been the leading creative packaging and display partner to brand marketers, retailers, and e-commerce companies. Backed by our team of in-house experts, this new offering provides strategic creative direction for point-of-sale displays and packaging. Our extensive experience in design and manufacturing enables us to address challenges in production early on. We bring a creative, retail-focused mindset with the tools and experience to increase your chances of success in retail.
Bay Cities implements sustainability practices and procedures. From concept to completion, Bay Cities is a brand partner with a strong understanding of major retailers, shopper marketing, and supply chains, while also being an advocate for the environment. You can expect in-depth market research, key messaging creation, concept boards, and expanded 3D modeling, as well as the use of eco-friendly materials and conscious distribution that benefits both the client and the environment.
"Our Creative Services offerings provide an agency-style creative experience. Through strategic research and consultation, we create designs to grow our customers' brands and stand out in the retail landscape," said Ryan Crook, Senior Marketing Designer, who is leading the Creative Services initiatives.
To learn more about how our Creative Services program can elevate your brand, contact us. Sign up for our newsletter to stay up to date.
About Bay Cities
Bay Cities is North America's most innovative packaging and design company, providing integrated, end-to-end packaging and logistics solutions that are proven to drive sales, both on-shelf and online. Powered by technology and the best people, Bay Cities works seamlessly with brands and retailers to design and deliver product packaging and in-store display programs with ease and accuracy.