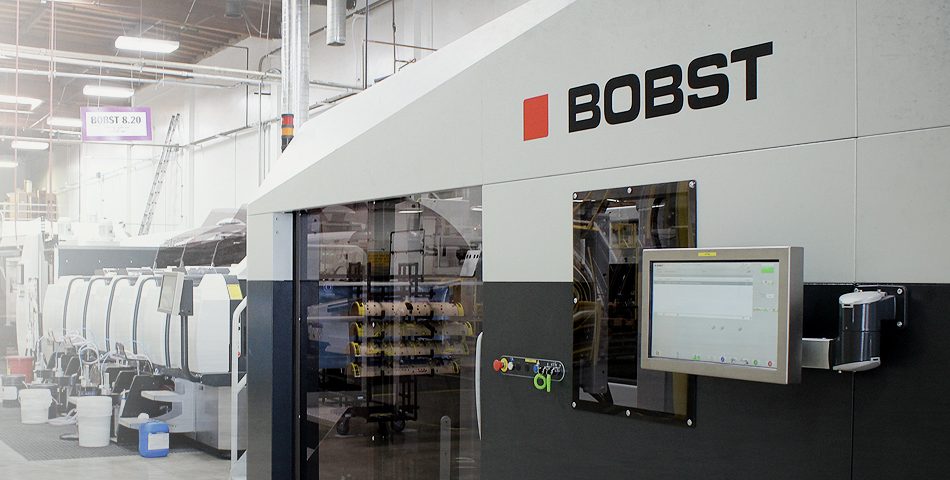 We own our facilities and equipment, giving us full control over the production process. We have invested, and continue to invest, in leading industry tools to maximize efficiency and creativity.
We own and operate:
Laminators
Flexographic printers
Digital printers
Flatbed die cutters
Rotary die cutters
Folders & Gluers
A flexo-folder-gluer
CAD tables
We have the ability to make just 1 package as well as 24,000 boxes / hour for you.
Our most recent purchase is the Bobst Expert 8.20. Please watch here the installation process.
Encorr
Bay Cities is part owner of Encorr. Encorr owns the widest corrugator on the market, 132 inches wide. New Indie's paper roll, who supplies Encorr, is 264 inches wide. Due to the paper roll and corrugator's width, there is no bud roll (waste) left over.