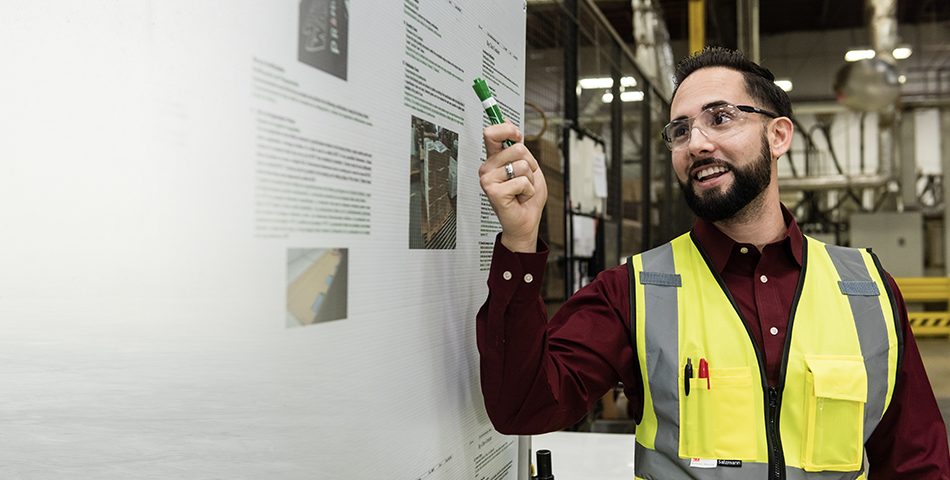 Quality is a habit
Our founder Bill Hanan brought us the mantra "Quality is a Habit". Since then, we have enhanced our quality department by over 180 persons – each employee of Bay Cities. We believe that quality begins and ends with every employee.
It starts in our design department, where our creations are dreamed up or industrial packaging is developed to withstand the elements of logistics, all the way through manufacturing and shipping. Today, more than ever, packaging is asked to do much more with the advent of e-commerce and the many different logistic challenges that come with it.
From the beginning of design, all the way through the process, our creations are handled electronically and can only be altered by those who created it. All our eyes are on every product and process, simply because we all own it.
The Bay Cities Quality department continues to grow and refine itself. Our mission is total Customer delight and zero defect. We are very close to that mission and continue to strive to that end each day. We can only accomplish that with fantastic processes and every one of our over 180 quality employees engaged.
Bay Cities' quality program consists of:
Process Maps: Provide a visual guide of what our processes should be for the various products and services we offer.
Procedures: Spell out the expectations and ways we conduct business and how each step in the process map is conducted.
Work Instructions: Ensure that tasks are done uniformly in our production and day-to-day operations.