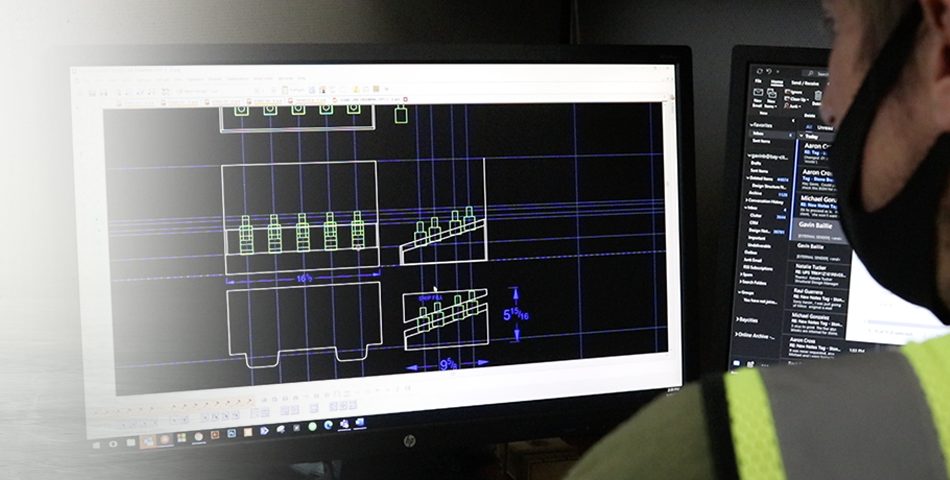 All packaging and display projects start with our in-house design teams. The teams create and develop new concepts, providing innovative solutions and designs to each project. The design should be structural integer, easy to assemble, convey your message and sell your products.
Structural Design
Our designers start with creating a concept. This can either be some sketches and drawings on paper, 3D renderings, or created with Computer Aided Design (CAD) applications. The concept creation considers the shape, size and weight of the product, the retailer it will be displayed at, the shipping requirements, the promotional and messaging aspects and the brand image.
Our 3D designers use 3D Studio Max to precisely create unique and dimensionally accurate displays and packaging to help with visualization. We will plan out how many products fit in the display based on retail requirements. The 3D renderings can be used for retail and internal approvals.
Based on the 3D renderings a white sample will be created. White samples are created to show you a physical product of what your packaging or display will look like. This is your opportunity to request slight structural adjustments and for us to check the quantity of products that will physically fit in the structure.
Once the structure has been approved by all parties involved, a mock-up of the package or display can be created. A mock-up is also known as the First Article. The First Article can be used in the testing center to check durability.
Graphic Design
The graphic designers ensure that all art assets, either laid out by you or us to the die lines provided by structural design, will print effectively and in the most visually appealing way whether it is in Litho, Flexo or Digital print format.
Original layouts for packaging, displays or other printed materials can also be created by our graphic designers. We either generate new art or use existing resources from your branding and style guides or a combination of both.
Our designer will supply with a PDF proof for approval on all projects. Once approved, we can proceed with a full mock up.