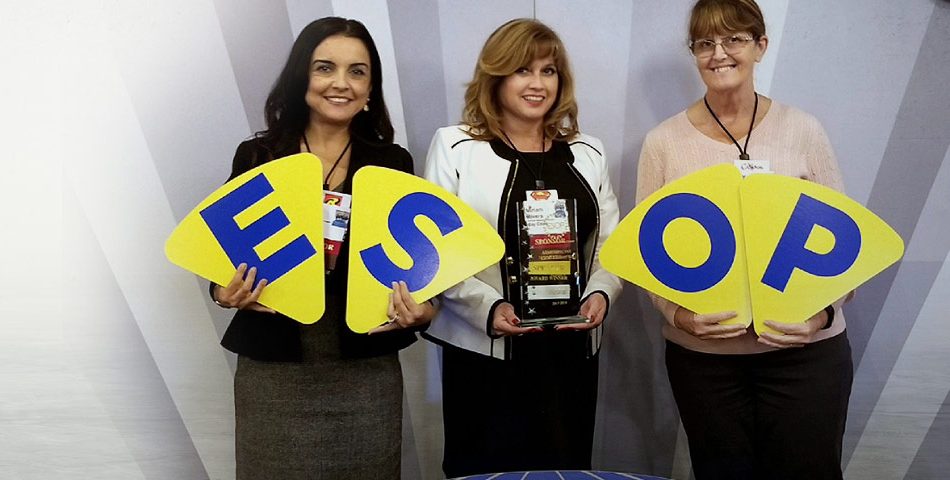 Mission
Our passion powers your product
Values
Creativity: Our ideas create client success
Passion: We have heart with a customer service attitude
Integrity: We honor our business and planet with sustainable practices
Responsibility: We own it
Safety: Our safe work habits protect us all
Fun: We take our work seriously – not ourselves
Employee Owned
We are an employee-owned company (ESOP). Our employee owners are the most valuable part of our organization. We all contribute to our success because WE OWN IT!
We are quick-thinkers and action-oriented. Everyone is empowered to work like "owners" and in return is rewarded through unique opportunities, superior programs and an exceptional work environment. We are different and like it! You will experience that at our monthly "State of the Bay" meetings and in maintaining our reputation as a thought leader in our industry. We do the right thing, treat people fairly and we play by the rules with honesty and integrity.
Our #1 Goal is to become "A Community of Stakeholders Sharing a Culture of Ownership Creating a Secure Future for ALL!"
An Employee Stock Ownership Plan (ESOP) is:
A retirement plan
A business succession tool
A vehicle to achieve employee ownership
What drives share value?
Growth
Profit
Predictability
Intangible Value
What Does it Mean to be an Employee-Owner?
An ESOP is a retirement program, like a 401 (k) plan or pension plan, with a few big differences:
ESOP is ownership without investment.
You cannot buy shares in the company – the company awards you shares.
While external factors are important, company performance is the biggest driver of stock value.
Act short-term/think long-term. We hold each other accountable.
You play a significant role in creating value. Every day!!
Employer Contribution to ESOPs – Fun Facts:
National average for all retirement-oriented plans: 4% of compensation (avg. of $2,533)
National average for ESOP companies: 8% to 10% of compensation (avg. of $4,443)
ESOP Companies contributed 75% more than other companies.
An ESOP participant in the average ESOP company has assets worth 2.2 to 2.29 times more than an employee from a non-ESOP company.
Bay Cities won the 2017 ESOP Communication Committee of the Year for the California/Western States Chapter of the ESOP Association. The Committee helps all Employee Owners learn more about the ESOP by educational and fun activities throughout the year. October is ESOP month and the Committee plans for weekly activities to heighten Employee Ownership at Bay Cities and in the Community.
Our employees can say it best, what it means to be part of an Employee Owned company:
"I enjoy the ownership culture and the accountability standard everyone is held to. It's important to maintain and promote an ownership mentality among employees because the ESOP is such a unique and special benefit. Everyone has a leg in the race and we should celebrate it always!"
"I take pride in where this company has come from and where it is going. I am not only part of a growing company, with being an ESOP I feel I am working for myself as well as others."
"I like to be part of the ESOP communication counsel and to remind everyone on everything we do: maximize profit and minimize cost to increase our share value, that's the bottom line."