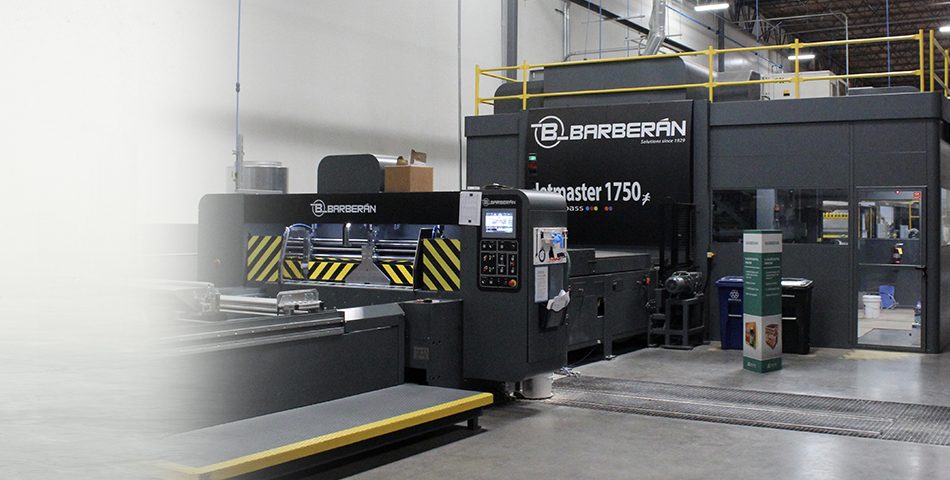 Once the Structural Design, Graphics and White Samples have been approved, the Pre-Production team will review all new projects before they enter the production phase to ensure all is correct.
Bay Cities employs flatbed and rotary die cutting. The intricacy, quantity and number of impressions for the order will determine which method is used. For short runs, CAD cutting tables are also available.
Three printing methods are used at Bay Cities: litho label, flexo and digital print. Litho labels are first printed onto paper then laminated onto the corrugate substrate for either full or spot coverage. They are printed using the standard process colors as well as any custom spot or PMS colors. In the flexo printing process, the ink is applied directly onto the corrugate. Depending on whether the substrate is coated, uncoated or kraft, the standard process colors, spot, custom color matching, PMS and GCMI colors are all available for production. All digital prints are run with standard process colors and allow for a high-quality print directly onto corrugate or our variety of substrates without the need for print plates. This makes for quick turn arounds, fast and accurate mock ups and multiple individualized prints (Variable Data) for a single order.
With the Variable Data digital print option, a full spectrum of design sizes, quantities, personalization, seasonal and special promotions are available. Digital printing offers quick and easy packaging updates, facilitates augmented reality, is fast and cost effective.