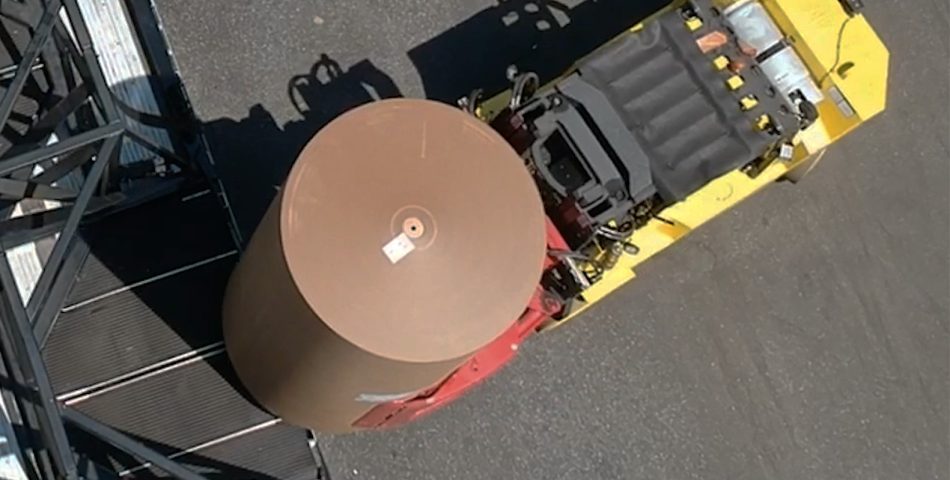 Doing our part to recycle our old corrugate boxes only helps us further our sustainability initiatives.
Our process of reintegrating corrugate materials back into their circular lifecycle is second nature to us here at Bay Cities. Our sustainability efforts to make this happen have been in place for years and are a part of our everyday work responsibilities from upper management to our temporary/seasonal warehouse employees. Because we partner with warehouses across the country like New Indy Paper Mill and Encorr Sheets, we guarantee that our recycling efforts come back to us tenfold in saving energy, time, money, and resources in an organic way. Not to mention, Encorr Sheets is local to our Pico Rivera plant, so emissions are kept to a minimum when delivering all materials to our plant on a regular basis!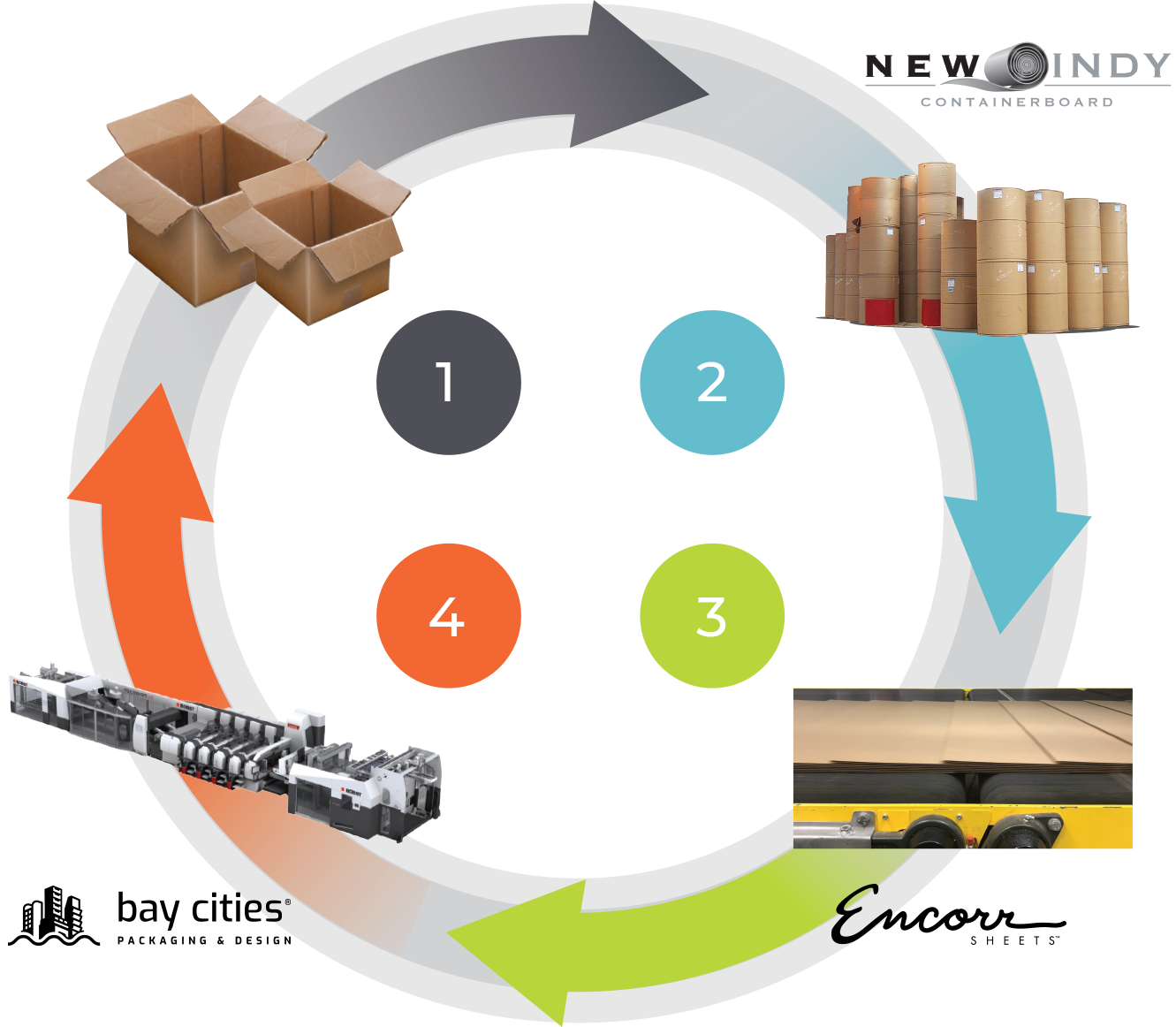 Old corrugated cartons are sent to the New Indy Paper Mill.
The boxes are recycled into a 264" wide roll. These rolls are cut down to 132" using 100% of the paper.
The rolls are moved 200 yards to our sheetfeeder, Encorr that houses a 132" corrugator. New sheets are formed with only about 6% waste. Encorr is powered by steam from the New Indy Paper Mill.
The sheets are delivered to our plant and converted into new packaging and displays.
Learn about our additional sustainability efforts: