Bay Cities COVID-19 Updates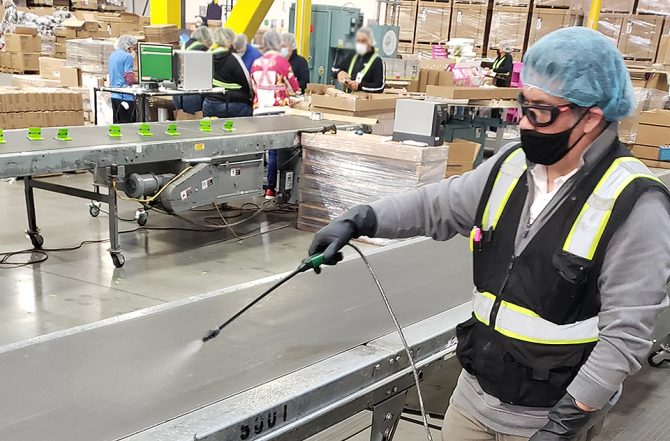 May 13, 2020
We are off to the races at Bay Cities this week. The governor of California opened the state a bit and pent-up demand went crazy at the Bay. Our Design Department has been working in small rotating shifts on projects due in the very near term and some due as far as the Holidays. The designers are also spending time in the plant, learning how some of these machines can be more efficient with more machine centric designs. As an example, on the specialty gluer they are finding ways to reduce set ups by, in some instances, 200-300%. That is huge for our "Speed to Market" offering. This is really a fantastic thing to see. Here we are masked up, gloved up, social distancing, cleaning everything in sight and still finding ways to improve processes to better serve our Client base. The new normal will become even faster when everyone crawls out from under the dark rocks and into the light. At first the temper will be what does the landscape look like. Then it will be: Let's go! The Bay will be ready.
Our single pass digital printer is busting lose with some solid production. It is proving to be the turnaround master that we had anticipated. We sailed some plastic corrugated through the beast with solids, process and screen art and the beast printed it with no issues and at great speed.
On another topic, Baby Riley is doing great. I heard from her dad that she is working on sleeping through the night and is growing like a weed. Dad did look a little tired. She is an inspiration to all of us here as we remember something so wonderful happened during some real dark times.
We are beginning phase two of this pesky virus. We are slowly creeping out to see what has happened around us. We will begin to see more commerce happening and more interaction with "other" people. Things are getting brighter and things will undoubtedly get better soon. Please, as we come into the light remember to wash your hands, disinfect everything and practice social distancing. This pesky virus is still hanging around, but we need to get out and build up our immunities, so we don't get knocked down quickly by this pesky virus.
Be positive and come into the light a bit, buy something form your local restaurant and store.
Keep it separated.
We are here for you.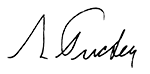 Greg Tucker
CEO