Sustainability and the corrugated box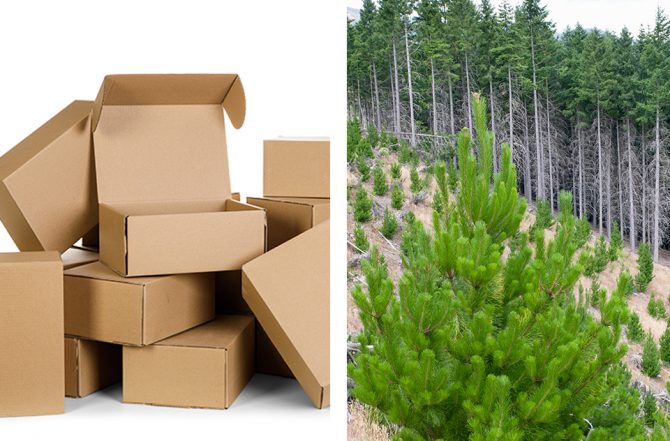 I have had the greatest opportunity of traveling to Geneva to deliver a presentation on Experiential Packaging and participating in a panel discussion with very notable Europeans. Then participating at E-Pack in Seattle only to top the travel in Miami to participate in the Fiber Box Association Board Meeting. Lots of travel but mostly and certainly a great opportunity to learn where exactly we are in the whole world of packaging with those manufactures of this wonderful vehicle and the many brands, we all serve.
Europe is focusing on really three subjects, and really, we in America are doing the same: 1. Safety, 2. sustainability and 3. women in the workforce. Europeans build safety into their world by designing systems and machinery to eliminate the human. We do some of the same in the US with the goal to create a culture of safety where safety becomes a habit. In Europe, there are no landfills to dump their trash in. This means that you as a manufacturer of packaging must build a solution for that vehicle getting recycled again. Both Europeans and Americans are suffering from a labor shortage albeit more in the US. The thought leaders there and here in the states all challenging the norm by not just bringing women into the workforce for the office but more so into the plant. I argue that women can see better in three dimensions than we men folk. Due to this enhanced vision, ladies make great specialty folder gluer operators, laminator operators and of course flexo folder gluer operators. Of course, there are many more opportunities for them in our plants.
In EPack in Seattle, many packaging suppliers and brands were there to share the new experiences creating new products being built by large CPGs in quick test facilities. This can drive a new package solution inside of weeks rather than months or years. There are many new types of packages needed to suffice the unboxing moment from eCommerce. But mostly sustainability must be one of the largest components of ecommerce packaging, outside of its function of getting the product it holds intact with still a brand promise. In that room, we all left with the commitment of bringing to market innovative packaging that is recycled. Recyclable isn't enough today. We are filling up landfills like drunk pirates with shopping online and direct to home. One thing to note is the fact that from 1950 through 2017 only about 9% of plastic packaging has been recycled. Sure, it is recyclable, but it isn't getting recycled. Another statistic that was brought to the forefront is that by 2050 there will be more plastic in the ocean than fish.
Ending this long travel segment, prior to the Christmas season, was my trip to attend the FBA Board Meeting in Miami. There the very tell telling facts were reestablished, that corrugated is not only the greatest shipping vehicle and graphic billboard for both on shelf sales and online sales, it is also recycled 96%. It is recyclable and carries an average content of 50% of recycled content. 
I advocate that the best solution to bring a product home, bought online or sold on shelf at retail, is the corrugated package. It has cushion ability for product safety in shipping. It can be printed with super high graphics and now with digital printing techniques it can be mass personalized. It can carry all the new and developing experiential technologies to activate the package that will drive consumers back for more. And lastly, this wonderful vehicle is recycled 96%. 
Greg Tucker
Visit us at Bay-Cities.com.