Safety Vending Machine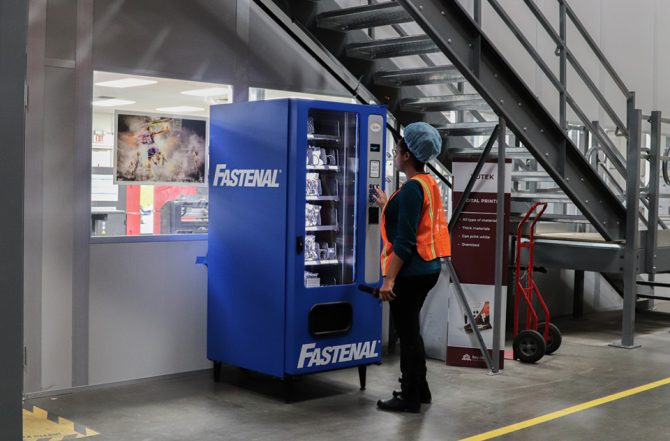 Safety is a No. 1 concern for any company. At Bay Cities, we take strides in ensuring that our staff is trained to react promptly and effectively in the case of an emergency by providing the latest in CPR and AED training at Bay Cities.
Whenever there is machinery or moving parts, there is the risk of injury. Of course, Bay Cities seeks to mitigate this by providing continual training and refresher courses to its team. Now there's an added layer of safety – our 24-hour access safety vending machine. For the early shift when few coworkers are yet on the floor or after everyone has gone home, employees can access safety equipment to protect themselves.
The safety vending machines made their debut slightly over a month ago when they were showcased to the employee-owners at Bay Cities to make sure that any shift has easy, immediate access to safety gear where employees can provide themselves with the necessary equipment to protect themselves, maximize their own productivity, and keep the gears of Bay Cities moving.
The Bay Cities safety vending machine offers a variety of personal protective equipment from safety glasses with five different magnification levels, a selection of ear plugs, and even gloves with texturized grip.  As Bay Cities enjoys the designation of acting as the flagship for the safety vending machine, a plan to deploy the system is underway to include all of the company's fulfillment facilities and other locations.